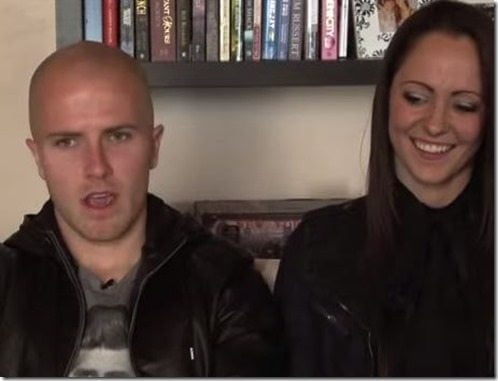 Meet lovely Amanda Barletta of New Jersey, she is the wife of footballer, 27-year-old Michael Bradley. Her hubby of almost three years is a midfielder forToronto FC and the US national team.
Amanda might be the perfect wife for Bradley since she understands sports and how competitive it can get. Amanda born December 18, 1987 is the Daughter of Laurie and Daniel Barletta she has a sister, Priscilla, and three brothers, Daniel, David and Jack.
Her hunky man is widely regarded as the U.S.'s best player, the one person on the team who could likely make any other national squad, overall good things happen when Bradley has the ball. The son of Bob Bradley, who coached the Princeton University soccer team before moving on to the U.S. national team, Egypt's national team and, most recently, Norwegian club side Stabæk.
The couple's big day was July 2nd 2011, at the Trump Country Club. He has said moving to Verona to play for A.C. Chievo Verona was a wedding present to Barletta. Amanda belonged to the University of Rhode Island tennis team. Watch a 2009 video of her below. The New Jersey native Turned in an 18-4 singles record, playing mostly at No. 5… Was equally strong in doubles, going 24-6 mainly at No. 3… Won the #5 singles title and #3 doubles title (with Steff Catanzano) at the New England Championship… Had big wins in matches against Fordham, Bucknell, Embry Riddle, Quinnipiac, NJIT and George Washington.
As a sophomore she turned in big wins against West Virginia, Flagler, Fordham, NJIT, Albany, Dayton and Charlotte. But she left all that to become a happy wag.
The couple are the proud parents of a son, Barletta gave birth to their son Luca in 2012. Her hubby was a finalist for the 2012 and 2010 U.S. Soccer Male Athlete of the Year. He was named U.S. Soccer's 2007 Young Male Athlete of the Year.
Amanda's baby daddy most recently played midfield for Italian Serie A club AS Roma, where his contact was originally set to expire in 2016. His transfer agreement with Toronto is worth an estimated and record-breaking $10 million.
The couple seem not fans of social media, but we did find a video of them below!