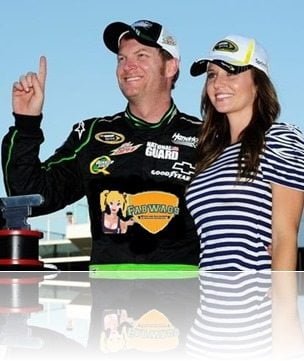 Meet the one and only Amy Reimann, she is the beautiful girlfriend/ fiance and soon to be wife of Dale Earnhardt Jr.?? and is about Ms. Reimann who we are going to tell you all about.
31-year-old Amy Reimann  was born on March 25, 1982 in  Texas to 52-year-old Jeffrey and 51-year-old Anna Reinmann. Amy was once known as Amy Cook the reason is because she was married to 31-year-old Tommy Cook former University of Kentucky's wide receiver now assistant director of Football operations at his alma mater.
Tommy and Amy met in college where he was an outstanding football player and she was a sexy cheerleader with the Wildcat Danzers, the young couple got married, but soon their marriage came to an end. Some people suggested Amy was still married to Cook when she met and began to date Dale, What do you know about that? Check what a friend of Cook and his father said about that..
Bo Mallette, who was best man at Cook's wedding to Reimann, claimed on the record to the Enquirer that Earnhardt and Reimann had a relationship while she was still married to Cook: "Amy got involved with Dale Earnhardt while she was still married to Tommy. Their marriage didn't even last two years."

Cook's father, Tommy, Sr., also told the Enquirer: "My son's not talking about this. All I can say is that your (Enquirer) story's true. Amy and Dale have been involved for awhile. My boy's over it, he's moved on. But what happened between Amy and Dale was wrong."
Dale denied any wrongdoing doing an interview at Richmond International Raceway in April, 2010
Amy Reimann got  BS in Interior Design from the University of Kentucky in 2005 ,the following year Amy became project coordinator- interiors at Wakefield Beasley & Associates she left that job in 2009 and by 2010 2010 she was Micamy Design Studio's Director  of Studio in Charlotte.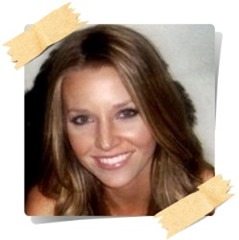 Amy Reimann met  Earnhardt Jr. while she was hired to do some interior design work at his home and began to date him since 2010, they couple made their first public appearance at the 2011 NASCAR awards.
The National Enquirer published a story where they said Dale and Amy were engaged and planning to get married by the end on 2012, according to the Enquirer Amy had given a deadline to Dale..
"Amy told Dale she wasn't going to be kept waiting in the wings forever. She told him she wants to get married after the current racing season is over and have a baby next year. There was no way Dale could say no since he can't stand the thought of losing her."
But once again it was the famous race car driver who denied the engagement, however he did made an statement about his girlfriend Amy Reimann's role in his life..
"I'm glad Amy was here to celebrate with me.  It means a lot. She's a good girl, and we've had a good relationship. She's a strength. I've got a lot of good people around me right now, and I feel like the people that I do spend my time around make me a better person-definitely a lot better person than I was years ago. It's working out."