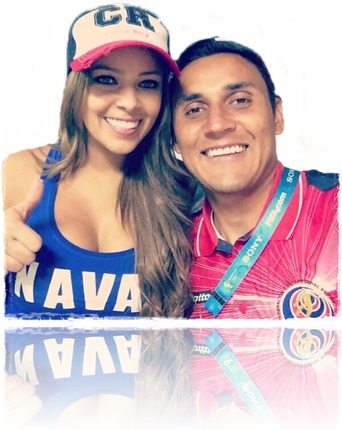 Andrea Salas joined the rest of the Costa Rican Wags at the FIFA World Cup in Brazil, and soon Andrea will be joining the Real Madrid Wags because her  hubby  Costa Rican goalkeeper Keylor Navas is the newest player with Real Madrid
27-year-old Costa Rican goalkeeper Keylor Navas made quite a good impression at the World Cup in Brazil, well the entire Costa Rican Squad were the big surprise at soccer's biggest event.
6'0" Navas started from Perez Zeledon, Costa Rica started his professional career with Saprissa in 2005, in 2010 he signed  with Albacete, that year he was loaned to Levante, the team he eventually signed with in 2012.
Keylor's insanely sexy wife Andrea sales  with whom he has been married to since 2009, is also the loving mother of their adorable son Mateo.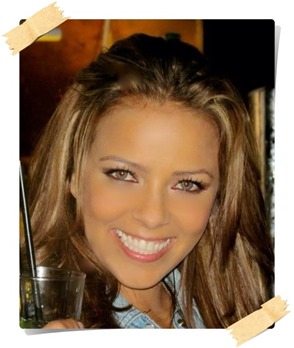 Andrea Salas, 30, a model was crowned Miss Hawaiian Tropic in 2006.
Andrea is a mommy of two, Daniela her  daughter from a previous relationship and did we mention Mrs. Salas Navas  is her hubby's PR?
Andrea and Kaylor got married on December 25, 2009, she gave birth to her son Mateo in April, 2014.
You can follow Andrea Salas on Twitter here.