Ashley Harlan Roethlisberger
Meet Ashley Harlan Roethlisberger, she is the hot wife of NFL player Ben Roethlisberger aka Big Ben the fantastic quarterback player with the Pittsburgh Steelers. Ashley is the clever lady who finally tamed Big Ben since 2011. Would you like to hear Mrs. Roethlisberger's story?
Ashley Roethlisberger's hubby Ben Roethlisberger was born in Lima, Ohio on March 2, 1982. He graduated from Finlay High School and Miami University in Oxford, Ohio. He was selected by the Pittsburgh Steelers in the 1st round 11th overall in the 2004 NFL Draft.
Before Big Ben found his wife Ashley Harlan, he was involved in a nasty sexual assault incident with a woman who accused him of sexually assaulting her, this woman On July 17, 2009, she ws working as a executive casino host at the Harrah's Hotel and Casino, she said Ben called her and told her the t.v was not working, so if she could come to his room to look at it. She looked at the t.v and told him there was nothing wrong with it but as she turned to leave he grabbed her and started kissing her and he then raped her. Ben denied her claims.
Andrea could not obtain criminal charges to be filed against him due to lack of evidence, and thus no investigation was launched to obtain any possible physical evidence. Things turned badly for McNulty after her former co-worker Angela Antonetti said Andrea had bragged about having sex with Roethlisberger and added that she also told her she (McNulty was hoping she had gotten pregnant with a Little Roethlisberger.
Ben Roethlisberger was already involved in another sexual assault case in Milledgeville, Georgia when a then 20-year-old student at Georgia College & State University claimed Roethlisberger had invited her and her friends to the VIP area of a club where they drank several shots of alcohol. The girl said one of Big Ben's bodyguards Anthony Barravecchio led her down the hallway to a stool and left. Then Ben approached, exposed himself and despite her protests he rape her.
The girl was taken to the hospital and examined by two nurses who found a rape kit was collected, however it lacks sufficient evidence to determine if she was sexually assaulted, no semen was collected and the male DNA was insufficient to create a profile. The DA said the evidence collected did help him to prove guilt beyond a reasonable doubt; therefore Ben would not be charged.
The unnamed accuser said thru her lawyer she no longer wanted to pursue criminal charges because the level of media attention would make a criminal trial to "intrusive" of a personal experience. The letter stressed that she was not recanting her accusation.
Ashley Harlan Roethlisberger Bio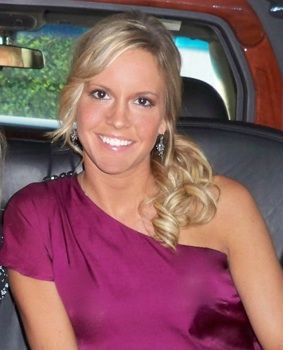 Finally after the storm passed, Ben Roethlisberger met his new wife Ashley Harlan. She was born Ashley Ann Harlan (July 24, 1983) in New Castle, PA, Mrs. Roethlisberger graduated in 2004 from Laurel High School in 2004. In High school Ashley Harlan was a star basketball, Volleyball and softball player.
She continued to play softball at St. Francis University where she graduated with a degree in Health Science in 2008 and then a master's degree in Medicine. She served as an assistant at Presbyterian Hospital in Pittsburgh in cardiac surgery.
Ashley Harlan and Ben Roethlisberger met in 2005 and dated on-and-off for almost six years, before they got married on July 23, 2011 at Christ Church at Grove Farm.
Ashley and Big Ben announced they were expecting their first child together in June, 2012. Little Benjamin Todd Roethlisberger Jr. was born on June 9, 2012, their little princess Baylee Marie Roethlisberger was born March 19, 2014. Ben his wife Ashley Harlan Roethlisberger and their two beautiful kids reside is Gibsonia. PA.
More photos below.