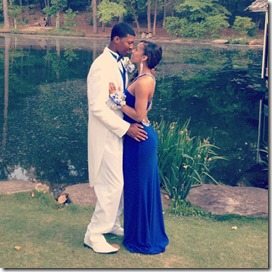 Originally from Hoover, Alabama Breion Allen is the star in the eye's of FSU Jameis Winston who is a double threat QB and baseball outfielder. Her boyfriend has been dominating the college football scene and has become on a possible winner for the coveted Heisman Trophy.
The daughter of Taura Allen, Breion is also into sports so she and Winston have some common grounds. She is a basketball player at Rice.
She is the number one fan of Jameis, her twitter account contains a healthy amount of shout-outs to her touchdown-tossing boyfriend.
They young couple is trying to make it work, the two went to high school just 30 minutes away from one another. While both, again, attend different colleges, it's clear they are continuing the romance.
Everyone fell in love with her guy when Winston went 25-for-27 passing and threw for 356 yards and four touchdowns last month, but she has been with him way before all the national attention broke, and she was the one to call him out on his success with her famous tweet
a quarterback better than Johnny Manziel"
While at Hoover, Allen was a three-year letterwinner and two-year starter for coach Donnie Quinn. She ccored a career-high 25 points, made 118 career three-pointers with 178 steals and 148 assists.
As part of the Rice Owls she was named to the C-USA Commissioner's Honor Roll.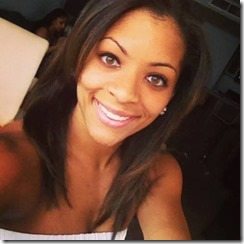 The current Rice sophomore is 5 Foot 9, big brown eyes, beautiful smile and great fitted body. and is sadly living far away in Houston. Breion Nicole Allen was born March 14, 1994. She has one brother and her father's name is Frederic.
If Breion's boy should win the Heisman Trophy, he would be one lucky dude, he's got the girl already! What else could he ask for right!
Find Breion on Facebook here or follow her on "LifeisBreezi" twitter here.