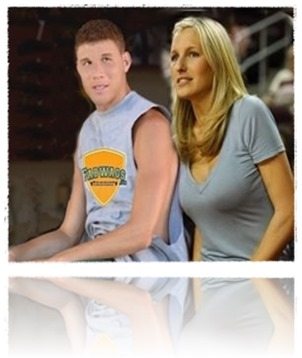 It seems that Brynn Cameron has an eye and a womb for hot athletes and giving birth to their babies, because she is not just the baby mama of NFL quarterback Matt Leinart, but now she is also the baby mama of NBA player Blake Griffin..
We all remember Brynn and Matt's ugly child custody battle over their adorable son, Cole Cameron Leinart, now age 6, those days are over, they settled on an agreement and now Matt sees Cole on a regular basis.
It seems that little Cole Leinart became a big brother, because mommy Brynn gave birth to her second son, named Ford Wilson Cameron-Griffin and yes, according to his birth certificate Blake Griffin is the father, no longer dating Brynn I must add, damn girl hopefully the third time she will keep her baby's father after she gives birth to the baby.
Here is what we can tell you about Blake Griffin's baby mama Brynn Cameron..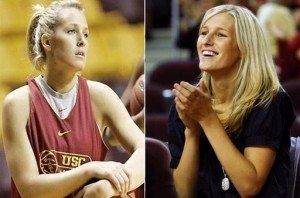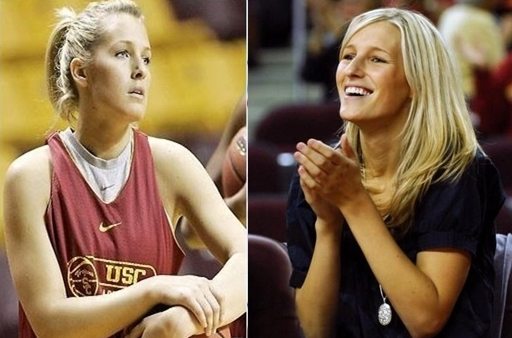 27-year-old Brynn was born Brynn Elaine Cameron on July 8, 1986, in Van Nuys, California, the daughter of Cathy and Stan Cameron, who are also the proud parents of her siblings sister Emily and brothers Colby and Jordan. Brynn was born with basketball genes, Jack Cravens her grandfather and her personal hero was a star baseball and basketball player at BYU.
5'10" Brynn graduated from Newbury Park in 2004, she got her Bachelor's degree, Sociology from USC in 2009, after she graduated from college she got a job as interior decorator at Placed.  She left Placed in June, 2012  to become a Sports Marketing Executive for Gatorade & Adidas at TBWA Chiat/Day.
Brynn Cameron was a junior at USC on October 24, 2006 when she gave birth to her eldest son Cole Cameron Leinart who was born at 9:33 p.m. in California, and weighed in at 6 lbs., 7 oz. His younger sibling Ford Wilson Cameron Griffin was born on August 1st, 2013.
"We are very happy to have a healthy baby, but respectfully request to keep our personal affairs private and let us focus on parenting our son," Blake said in a statement about his son's birth.