Cherynne Montanero
Meet pretty former Volleyball player Cherynne Montanero, the girlfriend of New England Patriots, Chandler Jones! Cherynne and Chandler have been dating for a couple of years now. Want to find out more about her? You came to the right place!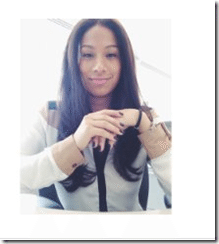 Cherynne is quite independent, she has nailed the smarts, the good looks and the athletic part!
Lovely Cherynne is originally from the Bronx. She attended Scantan High School where she graduated with an Advanced Regents Diploma with Honors; and the Bronx Community College. She also attended Monroe College and received her BBA degree in Business Management and Marketing, graduated Magna Cum Laude. She used to be on the Monroe Mustang Volleyball team. She speaks both Spanish and English.
According to her LinkedIn she is a Team Assistant at PwC. Her summary states she is an aspiring Sports Project/Marketing Manager. In her academic career she managed to become a scholar-athlete, maintaining her 3.7 GPA while also being part of Varsity Softball and an active member of ENACTUS, ALPFA, and MCAMA.
We are not quite sure how the couple met, but some reports indicate Cherynne Montanero and Jones have been tight since 2012. Don't miss Cherynne's reaction in the video below!