McCrea O'Haire
McCrea O'Haire is the lovely and supportive girlfriend NHL player, Chris Wideman –currently a player with the Ottawa Senators.
McCrea's NHL stud was born January 7, 1990 in St. Louis Missouri. He is the son of Gary and Julie Wideman. Chris' father, Gary, played point guard at Southwest High and later at Central Methodist University. His younger brother, Alex is also a hockey player.

He began playing hockey while at Chaminade College Preparatory School.
Ottawa drafted Wideman out of the USHL in the fourth round of the 2009 NHL draft. He then spent the next four years playing for Miami University in Ohio, never putting up more than 0.6 points per game in his four seasons there. After completing college, he joined the Binghamton Senators for the start of the 2012-2013 season.
In 2014–15, Wideman had an outstanding season with Binghamton and was awarded the Eddie Shore Award as the AHL's top defenceman. He was called up in January 2015 to Ottawa.
Wideman met his hot girlfriend McCrea O'Haire while in college. The two have been on and off ever since.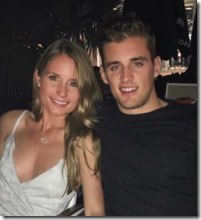 McCrea O'Haire has two sisters, Maggie and Chelsea OHaire; and one brother, William. Her sister Maggie tied the knot to Mitch Zischke last June. The wedding was held in Cinque Terre, Italy and McCrea O'Haire served as her sister's maid of honor.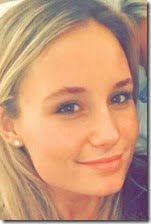 McCrea O'Haire works at BuzzFeed as a Client Services Manager. Accoridng to her LinkedIn, she attended Pace Academy and holds a Bachelor of Science in Business Field Of Study Marketing from the University of Miami.
She also did a summer program at the University of Louisville.
Prior to BuzzFeed, McCrea O'Haire worked at BBDO as an assistant account exec and later was promoted to account executive. Previous jobs includes search coordinator at 360i, manager at Nestle and media intern at Ames Sculling O'Haire.
Gorgeous miss O'Haire comes off as a down to earth kind of gal. She is very close to her family, she often shares photos of her hanging out with her parents as well as with her friends.
You can find on Instagram here.