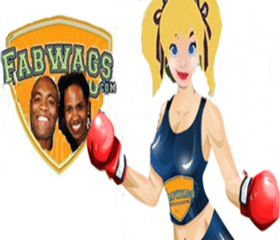 Anderson Silva's wife, Dayane Silva, was on the spot light when last year Chael Sonnen taunted her with jokes about "patting her on the ass" and having her fix him a "medium rare steak." He yet paraded around UFC events wearing a t-shirt with the words "medium rare" written across the front in bold lettering.
Dayane in conclusion opened up about how she felt about Sonnen's comments and Anderson's barbeque invite.
I loved Anderson's answers after the fight. Come on, Chael. You can come to the barbeque. You just can't touch my butt. For me, it was Anderson's best victory. Chael shouldn't have talked about me. It was the worst thing he did.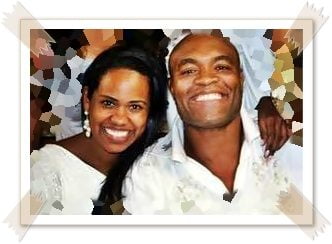 Dayane a former gymnast from Brazil she is the proud momma of her three handsome sons 16-year-old Gabriel 13-year-old Kalyl, and 7-year-old Joao Vitor and two beautiful daughters 17-year-old Kaory  and  10-year-old Kauana, we should mention Kaory has become a model.
Mrs. Silva  doesn't like being in the spotlight and hardly been seen in her hubby's fights, however she once did a short segment during the UFC hype show for one of Anderson's fights.
Dayana was a shy teenager, with just 13 years old, who lived in Curitiba. She met Anderson, from Sao Paulo, with just 17 years old. He was already a promising MMA fighter back then. Her backgrounds are humble and this lady finally married her longtime partner in the Summer of 2011, after 20 years together.
The 22 years love story still continues…..Like she said:
Anderson is all, he has always supported me, he was always by my side. He is the great love of my life.
You can see pics of her wedding here.