Deborah Tirico
Deborah Tirico is the supportive and loving wife of NBC sportscaster, Mike Tirico. Debbie and her husband have been married for a long time, together they are the proud parents of two children. Keep reading to know Debbie Tirico's biography.
Debbie Tirico's husband was born Michael Todd Tirico on December 13, 1966. The Queens, New York native attended Syracuse University and served as the Sports Director of the TV station WTVH-TV for four years.
Mike Tirico gained popularity as one of the premiere broadcasters in the country through his coverage of events like "Monday Night Football" and the 2014 FIFA World Cup. He has been praised for his versatility, successfully covering a variety of sports including basketball, tennis and golf.
Tirico spent 25 years at ESPN and had called Monday Night Football games for the network since 2006 before he joined NBC earlier this year.
He was the host of "The Mike Tirico Show" (later "Tirico and Van Pelt") on ESPN Radio from 2007 to 2009.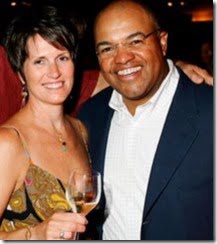 Tirico's first assignment at NBC Sports was covering July's British Open. He served as a studio host for NBC's Rio Olympics coverage, called three Notre Dame football games this season and has hosted NBC's Football Night in America,  which serves as the pregame show for Sunday Night Football.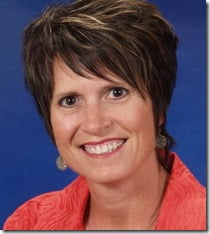 Mike Tirico will step into the booth in place of Al Michaels for four of the 13 games NBC will broadcast the rest of the NFL regular season, the network announced on Wednesday.
It is not clear how Deborah and Mike came to be or the exact date of their nuptials. However we do know Deborah who goes by Debbie is the mother of the couple's two adult children.
Debbie Tirico was born Deborah Giberatz in Trenton, and was an all-state basketball and softball player in high school. She is a four-time letter winner in women's basketball and a tri-captain of the 1989 team. She played in the 1988 NCAA tournament and SU's second postseason appearance.
She graduated with a B.S. magna cum laude in finance from the School of Management.
Debbie Tirico began her career in finance at Carrier Corporation, a subsidiary of United Technologies Corporation. In 1997, she joined HSB as a Vice President of Business Development and spent two years growing the engineering consulting business. She later earned an MBA from NYU's Stern School of Business.
Debbie and her family have lived in Ann Arbor, Michigan since 1999. She is currently dedicated to work with local non-profit organizations.