Elena Lomachenko
Meet Elena Lomachenko; the beautiful wife of Ukrainian boxer Vasyl Lomachenko; the 5'7″ WBO Super featherweight champion who previously held the WBO featherweight title. Lomachenko is known by his names NoMaschenko, Hi-Tech, and The Matrix.
No doubt, you already know that Vasyl was born on February  17, 1988, in Bilhorod, Dnistrovskyi, Ukraine. He is the son of Tetiana Lomachenko a gymnastics trainer and Anatoly Lomachenko, a boxing trainer, who coached him from an early age.
Lomachenko, made his amateur debut at the 2007 World Champi8onships against Abner Cotto, in Chicago. His professional debut came against Mexican boxer Jose Ramirez on October 12, 2013.
Presently, Lomachenko's boxing record is 10 wins, 1 loss, against Russian boxer Albert Selimov in 2007, during his amateur years.
Finally are you ready to meet Mrs. Lomachenko?
28-year-old Elena Lomanchenko or Lomachenkova, met her husband ever since she was in high school. It isn't clear how long they dated or when they tied the knot, but we know these two are the proud parents of two beautiful children; son Anatoly born on November 17, 2011,  named after his grandfather; subsequently, on July 26, 2013, Elena gave birth to their daughter Victoria.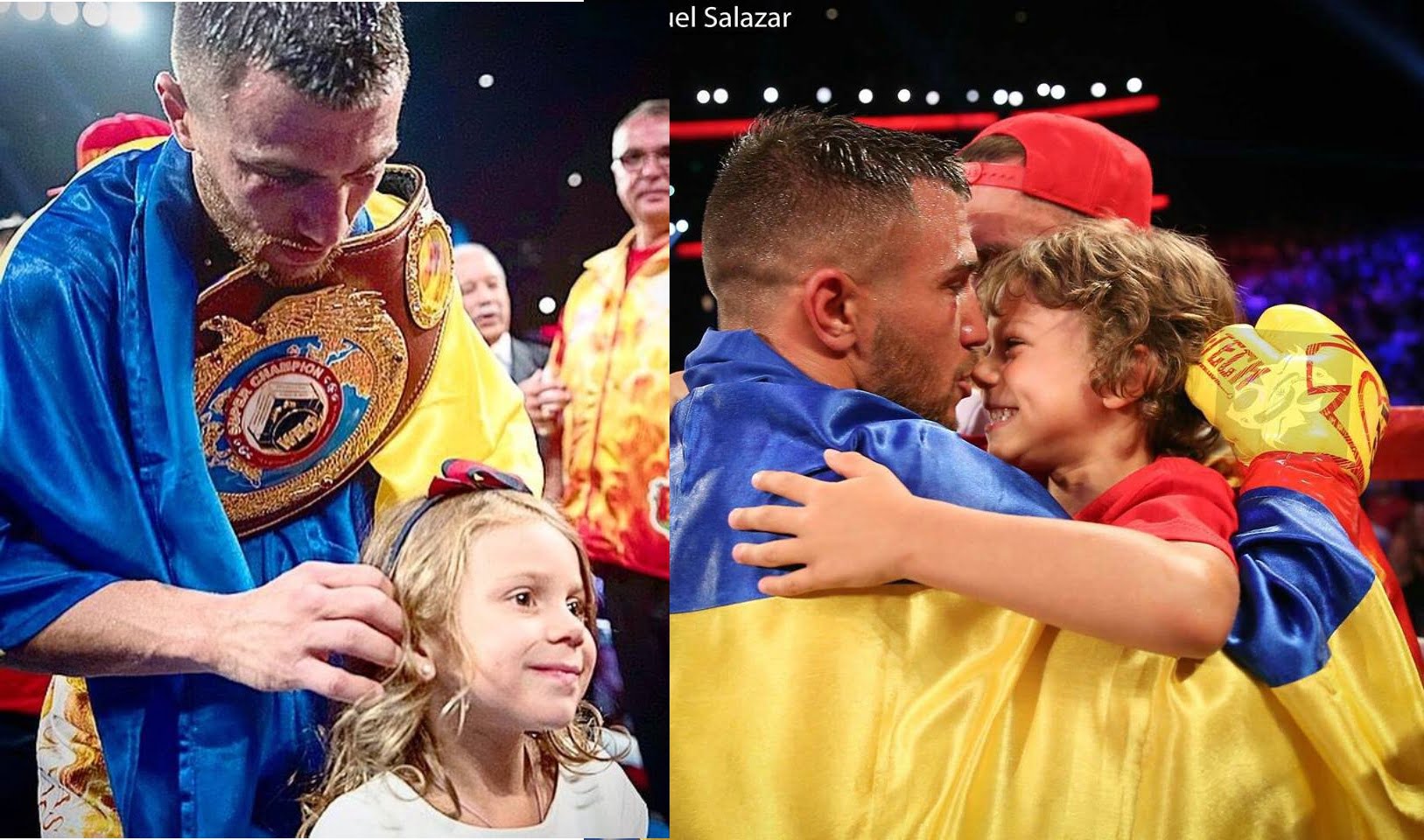 More photos below.