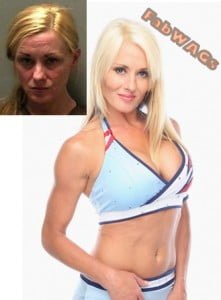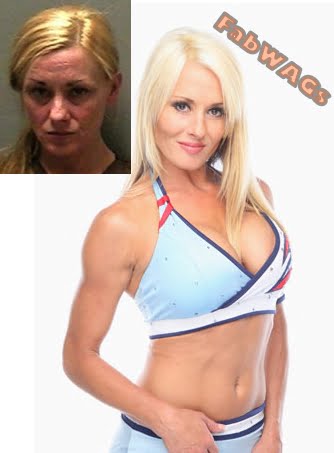 The awful consequences of buzz people! Ok so here is the deal and this is how bad it can get! 42 year old Elizabeth Leigh Garner allegedly followed a boy to a bathroom and attempted to perform oral sex on him!!
Ok so who is she?? Garner who cheered for the Tennessee Titans in 2005, "06 and "08 is being accused of sexually assaulting this 12 year old boy at his home in Tennessee! It all started last month when Garner was at the boy's home as a guest to a party hosted by the boy's mother. The former cheerleader who is actually married had too many cocktails it seems and mistook the boy for an older man!!! Can this be possible?? Well don't believe me, this is what Garner herself told the police!
Listen to the whole story, the saw the boy (in her head an adult) and went after him into the bathroom she then grabbed his penis over his his shorts and attempted to remove them and you know the rest…the boy for sure freaked out managed to scape and this is where it gets uglier! When the boy told the whole thing to his mom; police got there in not time! She was arrested March 14 and is out on $30,000 bail.
I bet that mom must be very proud of that smart boy of hers..and glad that she had the ole "don't let any stranger touch your private parts talk" you know! Now I wonder why would Blondie (Garner) think the boy was older if in the boy's story he said she asked him "have you ever been with a woman" as far as I know that is not a question you ask to an older, adult, male!
She was also charged with solicitation of a minor for rape of a child and now if convicted she could be facing up to 8 years behind bars! I bet if she's sober now she is really regretting this whole thing, after her precious years as one of hottest women in ! I bet she had a few fans and to get this low!
What would Titans Cheerleader Director would say about this very shameful act of hers!
Elizabeth Leigh Garner Bio.-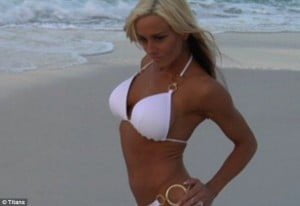 42-year-old Elizabeth Leigh Garner grew u in a farm, she was born on March 15, 1971 to Frances Garner Johnson. Elizabeth studied 10 years of ballet, jazz and tap, she became a professional ballroom dancer, where she also taught. Before joining the Tennessee Titans in 2005 she cheered for the Nashville Kats for five years. Elizabeth Garner graduated from Middle Tennessee State University with a degree in Nutrition, back in 2008 she worked as a nanny. Her husband proposed to her in  the practice field with 20 dozen roses, sometime around 2004.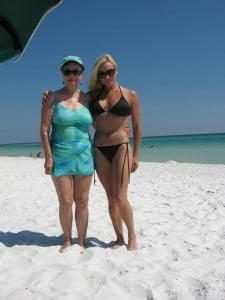 Garner is currently and employee at Dallas American Grill in Nashville, don"t miss her mug shot! And her profile video!

<object width="528" height="297"><param name="movie" value="http://www.youtube.com/v/XawIXD8r_aU?hl=es_ES&version=3&rel=0"></param><param name="allowFullScreen" value="true"></param><param name="allowscriptaccess" value="always"></param><embed src="http://www.youtube.com/v/XawIXD8r_aU?hl=es_ES&version=3&rel=0" type="application/x-shockwave-flash" width="528" height="297" allowscriptaccess="always" allowfullscreen="true"></embed></object>