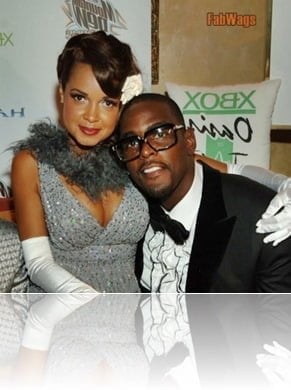 Former University Of Michigan player Chris Webber  who was drafted by the Orlando Magic in 1993 arrived at the Georgia Dome to support the Wolverines at March Madness final game, where they lost to the Cardinals, but Webber's arrival at the game caused quite a buzz, he was not alone his beautiful wife Erica Webber was with him.
40-year-old Chris Webber last game with the NBA was with the Golden State Warriors in 2008, before that he played for a year with the Detroit Pistons, from 2005 until 2007 wit the Philadelphia 76Ers, from 1998 until 2005 with the Sacramento Kings, from 1994 until 1998 with the Wizards and his first team were the Warriors after he was traded by Orlando for Anfernee Hardaway.
Webber who once dated Supermodel Tyra Banks said "I Do" to his longtime girlfriend Erika Dates aka Erika Webber in 2009 at his home in Atlanta.
41-year-old Erica dates Webber was born on January 30, 1972, she the president of Social Butterflies Mentoring Program. The Social Butterflies Mentoring Program provides after school activities for at risk and low income girls.