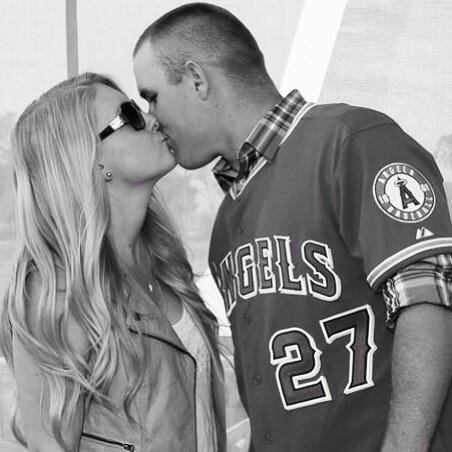 22-year-old Mike Trout has not only taken over the Angels, but he's well on his way to taking over all of MLB. But who has taken him? Isn't it New Jersey kid girlfriend Jessica Tara Cox?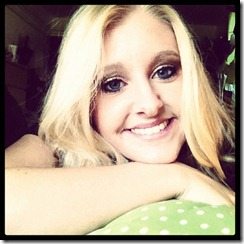 Mike Trout has been dating Jessica Cox while in high school, and it seems that she's headed out west to be with him during his rapid ride to the top of the baseball world.
Trout said:
I met her in high school, and we trust each other, and she is one of my best friends. She is somebody I can talk to and is always here for me.
Jessica Tara Cox has already become a regular at Angels Wives charity events, most recently participating in a "Fill the Boot," movement which raises money for local fire departments.
Jessica Cox from Dorchester, New Jersey graduated in 2008 from Millville Senior High School in Millville, Jersey. She studied elementary and special education at  Lebanon Valley College in Annville, Pennsylvania from where she graduated in 2012. Jessica Tara is a sixth grade teacher at Dennis Township School Board in New Jersey.
She also enjoys family time, mostly dinners. She is also very friendly. On her own words:
Feeling so blessed to have my family here with me this week!

You and I are a team. Nothing is more important than our friendship. –Mike (Monsters, Inc.)

It's such a shame people have to be so rude. But you get used to it & learn to feel bad for them because they have no clue
She is also inquisitive and likes researching like once about a topic as if you see a Discovery Channel program:
Humans can distinguish an estimated 20,000 different odor qualities
She also took foreign language:
Spanish class in High School
And overall…she adores her sweetheart….she takes planes to see him wherever he has games or trainings:
Finally on my way to see my love! ✈
It's good to know there are still nice couples out there.
Follow Jessica Tara Cox on twitter here.