Meet Kelly Stafford
Detroit Lions QB Matthew Stafford has been off the market for quite some time, his wife is the pretty and formerly Kelly Hall now Kelly Stafford. Mrs. Stafford has caused frenzy over her drunkenly photos or her alleged breast implants, more recently she was caught calling NFL referees garbage!
26-year-old Matthew Stafford from Tampa, he was on his junior at the University of Georgia when he signed a deal with the Detroit Lions,  he was named starting quarterback on September 6, 2009.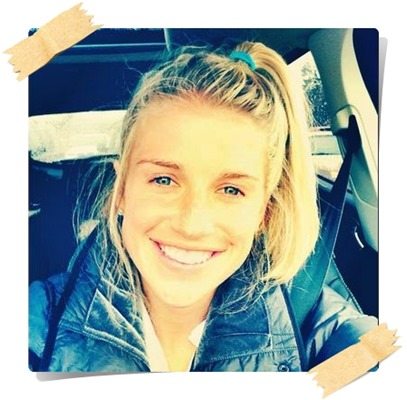 Pretty Kelly Hall from Atlanta, Georgia  met her soon-to-be hubby at the University of Georgia.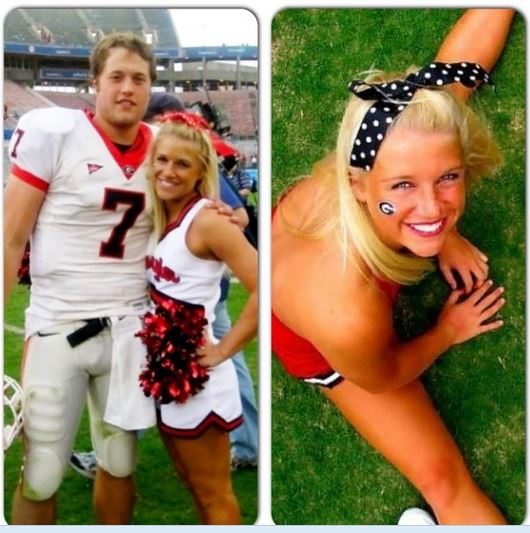 Where she was a cheerleader for the Bulldogs, Kelly and Matt have been dating ever since.
Kelly who graduated from college in 2007, tweeted that she paid for her own breast implants, rather that  Matthew as people suggested, the next time she was mentioned on a website was when she posted a video of her in a bikini on Instagram with the caption "Drunk Modeling In Costa Rica."
24-year-old Kelly Hall now Kelly Stafford is the youngest daughter of Jack Hall, 55, and Leslie Hall, 54, who are also the proud parents of Kelly's older siblings Jennifer  and Chandler "Chad" currently a wide receiver with the Kansas City Chiefs.
Lovely NFL Wag! they make a hot couple indeed! and then after a two-year engagement the big day finally came!
Matt Stafford and Kelly got married on April 4, 2015 in Georgia where the newlyweds met while he was the bulldogs' quarterback and Kelly a talented, energetic, and beautiful cheerleader.
Incompetent refs was the term Kelly Stafford she used to referred for the league referees who screw up that batted ball at the end of the game between Seattle and Detroit that cost Matt and the rest of the Lion the game.
Follow Kelly Hall on Twitter here.