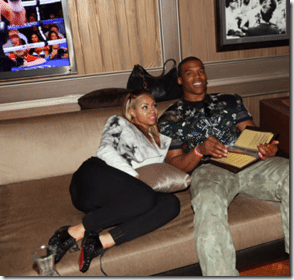 Meet the voluptuous vixen the former Auburn Tigers turned pro QB for the Carolina Panthers Cameron Jerrell "Cam" Newton is been hanging out lately!
She is mostly known as just "Hazel" but her twitter account is under the name "Erica Hazeleyes." Erica or Hazel, was born October 16, 1986 and she is quite the bombshell! On twitter she claims she is a model and dancer, although some online reports describe her as a stripper!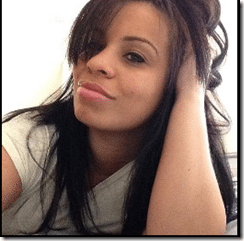 We can tell she likes Hello Kitty and is into tattoos, the Libra sign gal says on Facebook
Hey its me Hazel from Toyboxdollz
She's been featured in Houseofcandyonline.com and on Facebook you can find her as "Lady E"
She was also featured in a 2011 article of Infamous magazine. She has this "chameleon" style, she tend to look very different in pictures.
2010 was a cool year for her man, he not only became the Heisman Trophy winner but also won a national championship, and Cam Newton became the first overall pick in the NFL draft all in the same one-year span!
In the meanwhile who is indeed a stripper or at least she used to be, has previously worked for the famous Washington DC Stadium Club. Many sites are reporting that Hazel now works as a party hosting socialite. She and Cam first came to light earlier this year, at the 2013 Kentucky Derby.
There's been crazy rumors that she was expecting and also that the couple is no longer together! What do you think? Could she be the one that got away?
They could also be together right about now, as far as we know Cam has been in the low with the ladies lately! But high with his game as usual!
Find Hazel on Facebook here and twitter here. Don't miss her video below!
Photo Credit: James Johnson