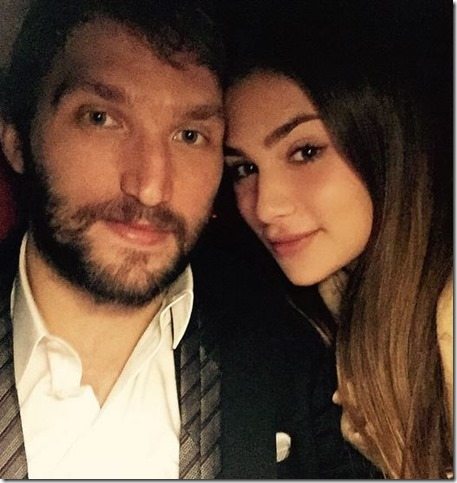 Meet gorgeous Russian model Nastya Shubskaya, the girlfriend of NHL player Alexander Ovechkin! Her 29-year-old, who is captain of the NHL's Washington Capitals, will face later today the New York Ranger in their quest to get closer to the Stanley Cup!
It was revealed earlier this year the Russian winger is currently in a relationship with the 21-year-old model, so let's say Alex is in a good place in his life right now and it might not be that easy for the Rangers to stop him!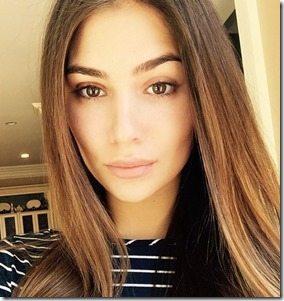 Nastya was born in Moscow Russia, she is the daughter of a Russian actress Vera Glagolev and her father, Kirill Shubskiy is in the shipbuilding business, according to Russian Machine Never Breaks.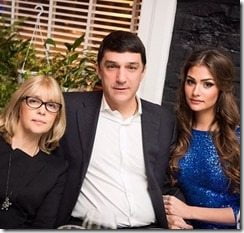 Nastya has two older siblings on her mother's side Anna and Maria, according to her mother's IMDb.
Nastya is certainly blessed with great looking genes, she has a tiny waist and super long legs, her small frame is completed by gorgeous long dark locks and also has the ability to work the camera!
The stunning brunette recently finished a 4-week acting program at the New York Film Academy, perhaps following into her mother's steps? Last year she graduated from the Gerasimov Institute of Cinematography and has already been acting on some of her mother's projects.
Alex was close to be tied down, he was briefly engaged to Russian tennis player Maria Kirilenko, but they never made it to the altar. It seems he has found his new gal pal in Nastya, last month he posted a photo of them captioned: My girl, thank you for appearing in my life!!! I cherish you so much"
Other reports revealed, Nastya who is also described as a Russian socialite who likes to attend high society parties, used to date Artem Bolshakov while living in NYC.
You can find her on Instagram here.