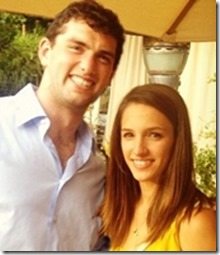 Whenever the starting quarterback for the Indianapolis Colts, Andrew Luck wants to spend some time away from the field, he does what most 24-year-old guys would do; spend time with his gorgeous girl, Nicole.
By now is no secret this two are an item, and a really hot one if we may add! Nicole's boyfriend is in the top ten in scoring in most leagues at the QB position and according to USA Today, Luck gets told about it all the time from fans who are happy they drafted him. And she is NASA intern?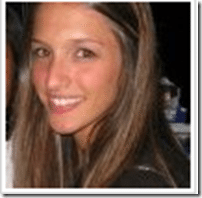 She is a Czech former national champion gymnast and we could say her talent could have been inherited, she is the daughter of Tomas and Yvette Pechanec and has a sister named Monica. Her mother was a member of the Czech national gymnastics team, and her father sailed competitively for a number of countries. Pechanec was a member of the Czech World Champion teams in 2006 and 2007, while finishing 2nd on her team overall in the 2010 World Championships.
Born in Newark and later raised in New Jersey Nicole showed passion for the sport and was home-schooled so she could have more time for training. She trained at her mom's club until age 12.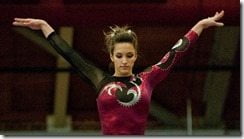 Pechanec not only has the looks but the brains, she has a Bachelor of Science in Engineering, Architectural Design from Stanford, she graduated last year and has held several job positions including Front Desk Supervisor, Design intern, Designer and Project Manager, Choreography and Floor Music and as more recently, for the past six months she has been spending her time doing Research, design, and CAD development of a Mars-Transit Deep Space Habitat as a NASA inter at Johnson Space Center, Houston, TX.
The Pam Strathairn Best Competitive Attitude winner has had an impressive academic sheet so far, among her professional skills we can mention User Experience, Social Media, Illustrator, User Interface Design, Research, Public Speaking, Social Media Marketing, etc.
It look like this couple is both having a heck of a year! Both successful, equally good lucking and in love.
You can find her on Facebook here. Don't miss her amazing routine on the uneven bars below!