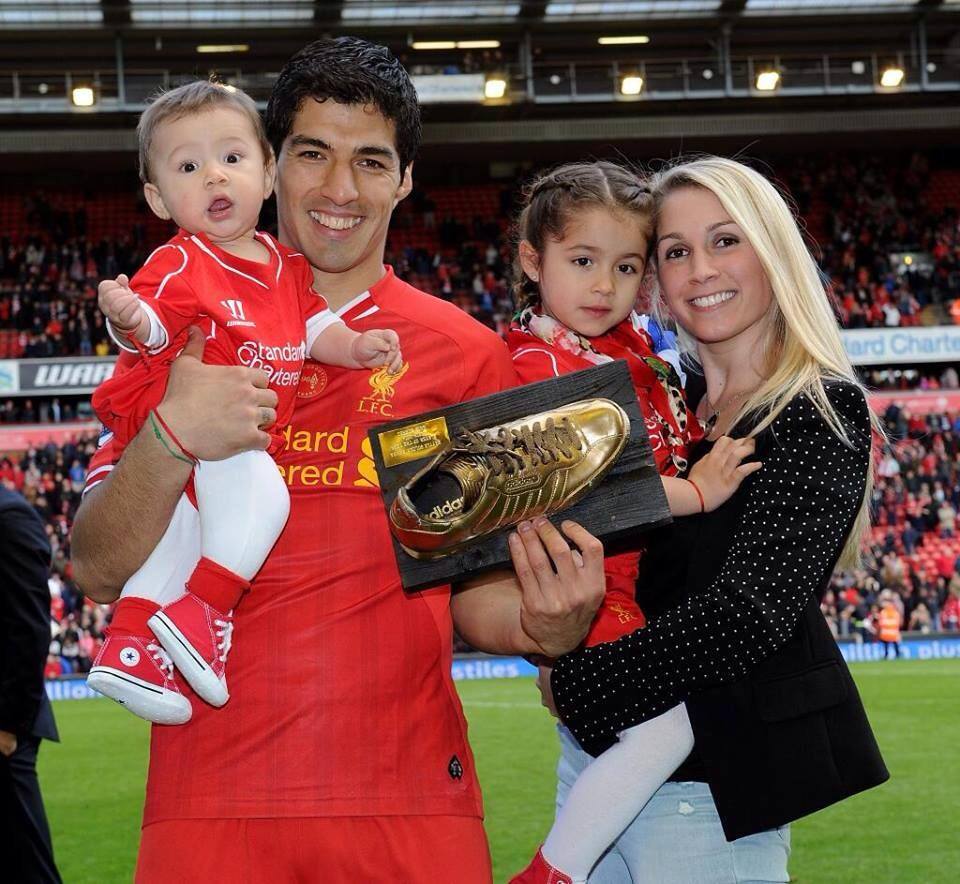 Uruguay's National Soccer team has the great Luis Suarez on their squad, Luis is also a player with Liverpool, but what we are interested in in his lovely wife  Sofia Balbi mother of their daughter.
25 year-old Luis Suarez became Uruguay's top player during the FIFA World Cup in South Africa, he started his career as part f Uruguay's soccer team Nacional, then to Groningen and Ajax on 2007 until this year when he signed with Liverpool.
Luis Suarez's wife Sofia Balbi also from Uruguay  have known Luis since they were teenagers,  rumors said Sofia's sister was dating one of Luis teammates in Nacional who introduced them. He spend most of his free time at his girlfriend's house, Sofia's dad was affected by the financial crisis in Uruguay and had  no other choice but to relocate his family to Spain.
Sofia moved to Barcelona in 2004, leaving his tearful beau in Uruguay, but that changed when he moved to Netherlands, Luis convinced her family to let her move in with him.
Sofia did move in with Suarez and years later they got married, she became Mrs. Suarez in December, 2009. They welcomed their first child together on August 5th, 2010 Delfina was born in the Clinica Teknon in Barcelona, Spain  and to their son Benjamin on 26 September 2013.
More Uruguayan Soccer WAGs:
Jocelyn Burgardt – Cavani's girlfriend