Gorgeous actress/model Polly Parsons is the girlfriend of 28-year-old Belgian footballer Thomas Vermaelen. Her man –who signed a $15 million deal with Barcelona –cannot start training with his new team-mates yet because he is carrying an injury from the World Cup.
The central defender not played since injuring a hamstring in Belgium's 1-0 World Cup group win over Russia but that did not stopped him from completing a move from Arsenal on Sunday after passing a medical. Vermaelen played only one of Belgium's five World Cup matches as they reached the quarter-finals in Brazil. He was restricted to 21 appearances in all competitions for Arsenal last season as he struggled for form and fitness.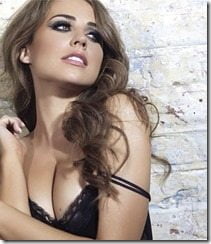 Polly's man has been troubled by a series of injuries and lost his place at centre-back as manager Arsene Wenger favoured Per Mertesacker and Laurent Koscielny.
Reports said Vermaelen is keen to stay in England because of model girlfriend Polly Parsons. The couple has been dating for a few years now.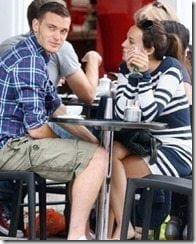 Born February 15, 1984 in Bristol, Polly is better known for her BBC3's role on The Real Hustle. She attended a sacred heart convent primary school and an all-girls secondary school Redland High School for girls. At 16 she made a big move and started her residential course at the Elmhurst School of Performing Arts in Camberley where she attained A levels in Art, Drama and Dance and of course a much coveted diploma in Performing Arts.
Her modeling has been mostly in lingerie and we cant say we don't love the results!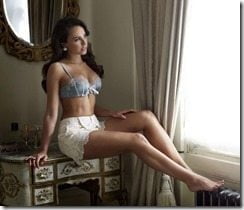 The British television host is quite popular across the pond but she still manages to keep a private life very private. In addition to her TV work she has also done some commercials including, 2008, Commercial, Norfolkline; 2009, Commercial, Girl, Orange; 2009, Commercial, Enterprise cars; 2009, Commercial, Hero Girl, KFC. On TV her work includes the 2007 Fun Song Factory; in 2008 she played Princess Saphire, Genie in the House; 2009 Dont Get Screwed; 2010 Polly, Toonattik; 2010 Becky, Meet The Parents.
The 28-year-old and her footballer boyfriend recently became first time parents to an adorable boy, pictured below. Polly gave birth to the couple's son Raff last September.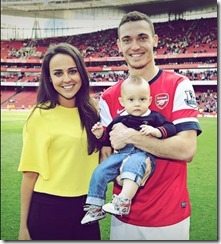 Polly enjoys Bikram Yoga, Painting, Traveling, Athletics, Badminton, Field Hockey, Roller Skating, Swimming and making sure her three dogs Frank, Lulu and Coco are all well looked after.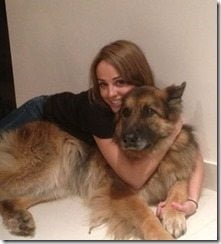 Parsons used to date EastEnders actor Sid Owen. She had a 6 year relationship with Owen, until they announced their split on April 22, 2012.
Stunning Polly is super active on her social media accounts, you can find the mom of one and see more of her amazing figure on Twitter here and on Instagram here.