Rachel Gatto
Rachel Gatto is the lovely wife of Adidas Basketball exec, Jim Gatto. Her hubby seems to be in quite the pickle with the FBI.
Lovely Rachel Gatto and her hubby have been married for several years and together share two teenage children, a son and a daughter.
The black hair Ms. Gatto is 46-years-old, she was born in 1971 as Rachel Ann Carlson. She now goes by Rachel Ann Gatto.
According to social media, her husband is originally from Lynbrook, New York and currently resides in Wilsonville, Oregon.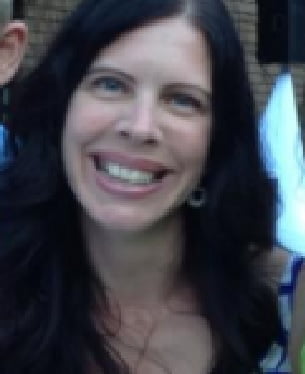 According to reports, Jim Gatto –who serves as Director of Global Sports Marketing at Adidas Basketball at the Adidas Eurocamp–allegedly conspired with a team of people in a massive illegal bribery scheme in which athlete advisors, financial advisors and business managers paid brides that were facilitated by coaches employed by NCAA division 1 universities, to student-athletes and their families. In exchange, those athletes would matriculate at a specific university and a promise to ultimately sign agreements to be represented by the bribe-payors once the athletes enter the NBA.
At least 10-people have been charged in the bribery scheme.
Jim Gatto attended Elmira College from where he obtained his B.A. in marketing. According to his LinkedIn he joined Adidas over two decades ago. The 47-year-old is said to have paid hundreds of thousands of dollars in bribes to funnel top prospects to Adidas sponsored colleges.
The FBI says Gatto tried to pay one player and his family $100,000 to get him to a school of Gatto's choice. Another player got $150k with the expectation that the player would sign with Adidas when he went to the NBA.
Court docs filed by the U.S. Attorney's Office for the Southern District of NY and obtained by TMZ Sports, say the FBI wiretapped Jim Gatto's phone calls and caught him in the act.
Gatto and four other defendants have been charged with "making and concealing bribe payments" to high school student athletes and/or their families.
You can check out Rachel's husband on Twitter here.