Welcome to FabWags.com. Wives and Girlfriends of today's top Athletes . We feed the hunger for sport's pop culture content, covering  Football, Soccer, Baseball, Basketball, Tennis, UFC and Extreme Sports. Enjoy!!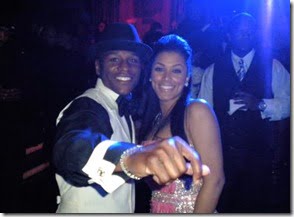 World Champion boxer Floyd Mayweather Jr. has sealed a multi-million deal with Showtime and its parent company CBS Network that will have him fighting on the cable network for the next 30 months and will probably carry him through the end of his boxing career.
Mayweather, who goes by the nickname 'Money', is currently engaged to model and aspiring actress Shantel Jackson. He has been in four celebrity relationships and has never been married. He has 4 children, three with former girlfriend Josie Harris: Koraun, Iyanna, and Jirah, and also a boy named Zion from another relationship.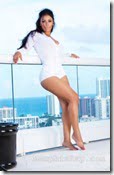 Shantel, who goes by the name "Ms. Jackson", was born in Miami, FL of Black American, Caucasian and Indian American descent, and is the middle child of 5. She is a model, fashion designer, and business woman, according to her Facebook profile. From a young age she loved to put on shows for family and friends.
Miss Jackson attended Technical Arts High School where she studied entertainment technology. There she learned not only what it takes to be in front of the camera but all the effort that goes on behind the scenes, including screen writing and film editing.
She later studied acting and psychology at Miami Dade and the University of Miami. In addition to modeling and acting, she has a passion for fashion design, which she has worked on since high school. She is currently working on her unisex clothing line.
Check out Miss Jackson's engagement ring! Mayweather hired a team of engineers to create this beautiful ring out of 100% diamonds!

Boxing analyst Jim Lampley described Jackson as:
"Mayweather's current girlfriend," she is widely described as "being his fiance", including in a recent edition of Sports Illustrated's "Hot Clicks" when she was the "Lovely Lady Of The Day".
She always gets the attention for the sexy revealing outfits she wear while cheering her man on from ringside.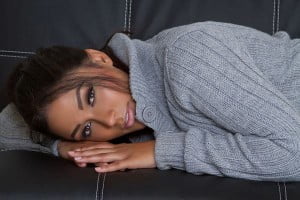 Follow Mayweather on Twitter here. Find Money Mayweather's Girlfriend Miss Shantel Jackson on Facebook here. On Tumblr here. And on Twitter here.
Related Story- Canelo Alvarez' girlfriend Cynthia Rodriguez
Related posts: