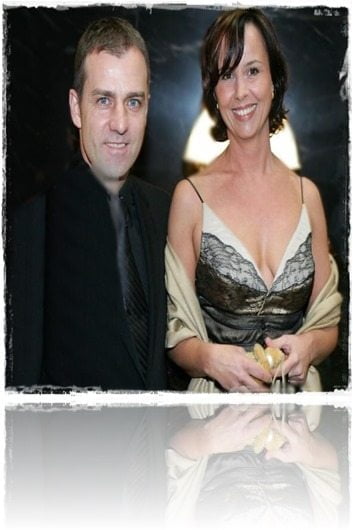 We have previously met the other Fab soccer Wags with the Germany National Team, and we couldn't leave out Mrs. Silke Flick, she is the loving wife of Hans Dieter Flick, who is the handsome assistant coach with the German Team and former soccer player.
Hans Flick was appointed assistant coach to coach Joachim Loew on August 23, 2006, he will become the sporting director of the team after the FIFA world Cup. Before landing with the DFB, Flick was coaching the 1899 Hoffenheim he was sacked from his job in 2005, and Flick then  was assistant at Red Bull Salzburg.
Long Before that  and while he was a young soccer player with BSC Mückenloch, Flick played the midfielder position. In 1976 he joined SpVgg Neckargemund and SV Sandhausen until 1985.
In 1985 he joined Bayern Munich AND 1.FC Koln in 1990, in 1994 Hans joined Victoria Bammental the last team he played with until his retirement in 2000.
Hans and his beautiful wife Silke Flick reside in in Kraichgau, in Bammental where she is the manager at her hubby's sports shop Hansi Flick. Check it here.
Silke is quite shy and likes to stay out of the spotlight, she did joined her famous hubby at the Best Sportsman of the Year 2006′ event at the Kurhaus Casino on December 17, 2006 in Baden-Baden, Germany, and we heard she traveled to Brazil to support him and the rest of the German Team.