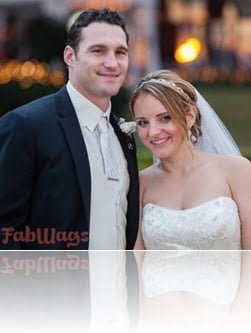 Have you met Daniel Murphy's beautiful wife Tori Ahern Murphy? She is one of the gorgeous MLB WAGs with the New York Mets that along her famous hubby makes us ant to know more about their lives, so shall we?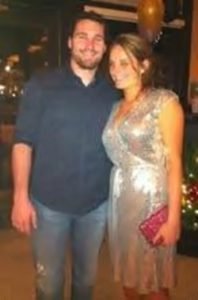 28-year-old Daniel Murphy the second baseman with the New York Mets from Jacksonville, Fl. has been playing with the MLB since 2006 when he was picked by the New York during the 2006 Major League Baseball Draft, but it was until  August, 2008 that he made his debut.
On Monday  May 27th,  the Mets scored  their second straight home win after losing eight in a row, it was thanks to Murphy who had the go-ahead hit in the eighth after being denied a homer by Gardner two innings earlier, and the New York Mets rallied to beat the rival Yankees 2-1.
His family back home in Florida must be feeling extremely happy and proud of him, as so  does his pretty wife Tori Ahern aka Victoria Murphy in NY.
Sadly there is no much of information about Tori Ahern, this pretty MLB WAG joined her hubby during the the Mets' Sandy relief efforts in January.
26-year-old Tori Elizabeth Ahern Montalbano the daughter of Steve Ahern and Toni Montalbano, aka Tori Murphy or Victoria Murphy a former softball player withthe North Florida Ospreys at the University of North Florida and according to media a high school teacher began to date Daniel in 2007, they split up in October, 2010 around the same time a series of injuries put him off the field and became depressed.
Tori stayed connected with Murphy and by the following Christmas they rekindle their romance, Murphy proposed in January and by December 1st. 2012 they got married  in Wellington, Florida. She gave birth to their son Noah on March 31, 2014 in Florida.