Welcome to FabWags.com. Wives and Girlfriends of today's top Athletes . We feed the hunger for sport's pop culture content, covering  Football, Soccer, Baseball, Basketball, Tennis, UFC and Extreme Sports. Enjoy!!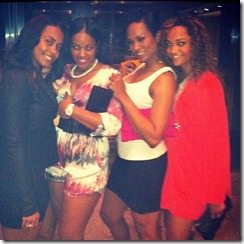 What can we say…so far we investigate we still can't give a resolution to the dilemma of knowing who is Calvin Johnson girlfriend!
Some folks say it might be gorgeous blonde, Ines Sainz… But isn't she married guys? I heard her husband is a big producer in Mexico. So this might be as well pure gossip.
I also knew he is more likely to date brunette chicks so Ines might not be his type either. There are many pics of him posing with different chicks, but name less…so the man is clever, yes, he is avoiding scandal and yet date all the women he likes to!
Do you have any clue whereas who is this guy dating to? Is it a blonde, a red head, a brunette? Names people please!!
I guess he is also focused on his work and instead of making his private life go public he rather trains for the games he needs to be prepared and show off!
Ines Bio
She was born September 20 1973 in Queretaro Mexico. She is a model and journalist. She works for a popular TV station in Mexico, TV Azteca. She is one of the hottest journalists on TV. She has a master degree in laws. And she is also black belt tae kwon do!
Ines Twitter here.
Related posts: