Yusaf Mack
Yusaf Mack, the former Philadelphia pro-boxer turned gay man and porn actor, is now fighting outside the ring! The 37-year-old got violent with another man inside a barber shop in Philadelphia over the weekend.
Outlets say Mack began punching a man and also reports he isn't sorry about it. It all went down because the unidentified man has been allegedly harassing Mack online, over his sexual orientation.
Mack was born January 20, 1980. The Philadelphia boxer whose sexuality became national news in 2015, after he lied about participating in a gay adult film. Mack said at first he had been drugged and had no recollection of making the film. A week later he said it was all a lie to cover himself up and revealed he was actually a gay man.
From 2004-2005 he held the USBA Super Middleweight Title, from 2008-2009 he won the NABA Light Heavyweight Title. Also in 2009 he won the NABF Light Heavyweight Title and from 2011 until 2012 he was USBA Light Heavyweight Title.
Accoridng to his boxing record, Mack participated in over 40 fights. He won 31, with 17 of them via KO.
Nowadays, Yusaf who has completely gave up boxing, is appearing in some new scenes with the Reality Dudes Network. Specifically, he's working under the umbrella of Reality Thugs. According to queerty, he's also partnering with Cash Models, a cam site.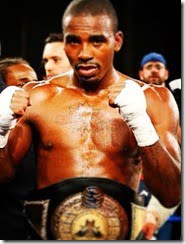 Mack who had a number of relationships with women in the past and believed he was bisexual, was once engaged. He is said to have fathered a number of kids, some sources say he had up to ten kids. Following his coming out as a gay man in 2015, he revealed his daughter told him to kill himself.
Mack said during an interview he knew he was a gay man for about eight years before coming out. Sources close to him believe his incursion in the porn industry was him making an effort to live his life freely and less about falling on hard times.
He said he was gay following the release of his first film, titled Holiday Hump'n along with gay pornographic actors Bamm Bamm and Young Buck. Since then he has revealed he in fact thought about killing himself and send the following message to his kids
"To all my kids, I'm sorry and I'm going to still be y'all father regardless, of what I am or who I am."
Mack has been featured in other porn productions and uses the name, Philly Mack. About his romantic life he claim to be a single dad in a 2016 interview. Could he be dating anyone now?