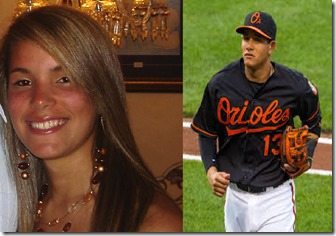 Meet beautiful Yainee Alonso, she is Baltimore Orioles rookie sensation Manny Machado's fiancee! Orioles third baseman Manny Machado confirmed earlier this year that he was engaged to be married to girlfriend Yainee Alonso, the love birds are set to be married on December 6, 2014 in Paris. Magic Manny couldn't have gotten himself a better girl, Alonso is the sister of San Diego Padres first baseman Yonder Alonso, so who could be better to understand a baller than a girl who grew up with one!
Machado and Yonder are close friends and that is how he and Yainee were brought together (by the baseball connection with her brother). She is the daughter of Luis, an executive with Sherwin-Williams, and Damaris, an accountant.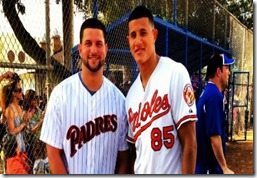 Yainee who met Manny while her brother was playing at the University of Miami has a B.A in Psychology from the same University. They couple were friends for about a year before they started dating and the MLB phenomenon says what attracted him the most about Yainee was her sense of humor! Stating not many girls have it. The Cuban descent Yainee will be heading to medical school soon, according to a recent interview.
The moment when Manny proposed was not quite as you would expect, Machado drove Yainee to South Beach on Feb. 6 to propose, but Yainee describes it better, she said
"He's on his knees and talking, saying sweet things, and I didn't even hear him propose. Guys think that it's like the movies, the woman says yes automatically. But you are so in shock. I finally said yes, but then I asked him to ask me again, because I didn't hear him."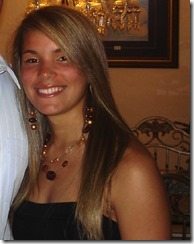 Can you imagine being proposed and missing the question! Well that's what happened to the 23-year-old stunning girl, luckily Manny was sweet enough to ask again. Yainee, once a member of the Miami Marlins' Mermaids cheerleading squad, is taking classes to be a physician's assistant. These days, her life is filled with baseball, living with Machado in an upscale condo with their Alaskan Klee Kai dog "Kobe" just 10 minutes from Baltimore's Inner Harbor and keeping track of her brother in San Diego.
Yainee's man was enjoying a breakout season in his first full year in the Majors. The 21-year-old leads the league with 51 doubles and has played exceptional defense at third base until he collapsed to the ground in pain during Monday's game against the Tampa Bay Rays in St. Petersburg.
We are bummed to hear about his freakish knee injury and hope he gets back on the field in no time!