Alexander Zverev
Alexander Zverev is the German tennis star who is described as the future of tennis. Also known as Sascha, Zverev was born on April 20, 1997 in Hamburg, Germany.
He still resides in Hamburg although he splits his time between the homeland and Florida.
Is not much of a surprise that Zverev chose to become a pro tennis player. He has the best of both world giving that his father is a former pro tennis player and his mother is tennis coach.
His family moved to Germany in 1991. He has one older brother, Mischa Zverev, who is also currently on the ATP Tour.
Alexander started playing at age five, his idol growing up was Roger Federer.
Prior to turning pro in 2013, Zverev earned big results in junior events.He became the youngest player to win a title on the challenger level since Bernard Tomic back in 2009.
In 2013, he reached the French Open boys final. In 2014, Zverev won the Australian Open boys title. He also held the No. 1 junior ranking.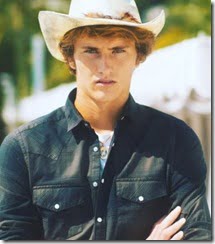 Also in in 2014, he won his first Challenger title at the Sparkassen Open in Braunschweig. He then went on to defeat No. 56 Andrew Golubev in the semifinal and No. 89 Paul-Henri Mathieu in the final.
His first win over a top 20 player came at the 2014 International German Open when he defeated No. 19 Mikhail Youzhny. In 2015, Zverev moved into the top 100 for the first time.
This year, he entered the ATP top 10 for the first time after defeating Novak Djokovic in the final of the Italian Open.
Aside from playing tennis, the hunky 20-year-old also enjoys other sports including, golf and basketball.
All that talent and success has yet to land the tennis star a special someone. Alexander who speaks, German, Russian and English –appears to be single at the moment.
He is close to fellow tennis player, Belinda Bencic and there were rumors of the two of them being a couple back in 2015.
The right-handed athlete seems to have a great personality but he might want to turn on his charm if he's planning to date any time soon!
Check him out on Instagram here.