Model Alicia Tarry has been accused by her husband of cheating! The blonde is currently married to Brian Holloway and Holloway believes she's been cheating with none other than former NFLer Keyshawn Johnson who is also married!
You can find Keyshawn Johnson's wife: Jennifer Conrad- Former NFL Player Keyshawn Johnson's Wife.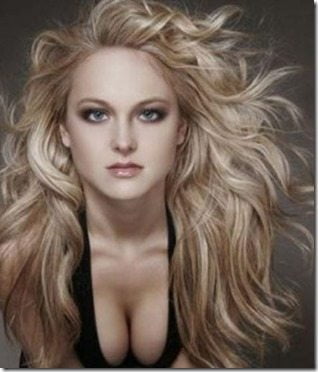 30-year-old Alicia and her hubby Brian have been husband and wife for only 6-months but according to TMZ Brian is asking for an annulment on their union based on fraud.
Holloway apparently got hold of lurid messages between his hot wife and married father of two Keyshawn, messages that have been included in the docs.
Alicia is a New Jersey native, she has done Fashion / Editorial, Runway, Sport, Casual, Swimwear, Hair/Makeup, Parts Modeling.
On Facebook she can be found as Alicia Holloway, she currently resides in Beverly Hills and works for Click Philly.
You can find the blonde on Twitter here, Instagram here.