Meet Armando Montalvo
Armando Montalvo is the man who was shot by police officers outside the Florida WWE facility! Reports say Montalvo ended up confronting police after his dangerous obsession over WWE former Diva A.J. Lee led him to the company's training facility.
The 29-year-old who is originally from Queens the NY Daily News says, allegedly 'charged at officers with a knife" and a deputy proceeded to shoot him.
Orange County Sheriff Jerry Demings, says the deputy had no choice but to shoot the man, who he believed had a knife outside the WWE Performance Center in Orlando and allegedly charged the officer, the Daily Mail reports.
Montalvo had a court order prohibiting him from being on WWE property since he had been stalking a female wrestler, he just didn't know the Sheriff says because it was recent and it had not yet been served to him. The WWE wrestler in question has been named as A.J due to Monalvo's extensive posting on his social media of her.
He would get the order following a number of previous incidents at the WWE center; accoridng to TMZ Armando would show up at the WWE gym trying to get a job but facility workers say he allegedly spread his feces and urine on the building and during another incident he was said to have come to the area with a large chain.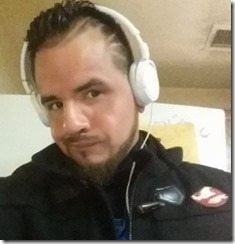 Pin
A YouTube account controlled by Montalvo, makes references to feces and there's also a series of videos saying that he wanted to have with A.J. Lee who is happily married to fellow wrestler CM Punk.
An official WWE statement referred to Montalvo as a "deranged individual" with "no WWE affiliation." Before the shooting, Montalvo last tweeted: "i love u aj put me in your move forevermore!!" On Instagram he describes himself as an "Up incoming platform artist Musician!! On Facebook he appears as Armando Alejandro Montalvo.
From his social media accounts, Montalvo was hoping to become a wrestler and a rapper. His FB says he attended high school in Irvine, California and names him as the CEO at "Attitude Gratitude Movementz."
As result of the confrontation with police, Montalvo suffered life-threatening injuries that required surgery.