This stunning young gal is Melanie Wilking; according to recent reports, Melanie is the current girlfriend of NFL player Austin Ekeler, the 5'8 running back currently playing for the Los Angeles Chargers. Before joining Dean Spanos' team, Ekeler played college football at Western Colorado.
Austin Ekeler Father
According to an article published in 2020 by Sports illustrated, Austin Ekeler never met his biological father and wished he had never met his stepfather.
Austin's father went to prison and he doesn't like to talk about that, his mom, Suzanne Ekeler remarried Craig Adam, who owned a ranch where Austin and his half-brother Wyatt worked from sunrise to sunset.
Austin Ekeler Mother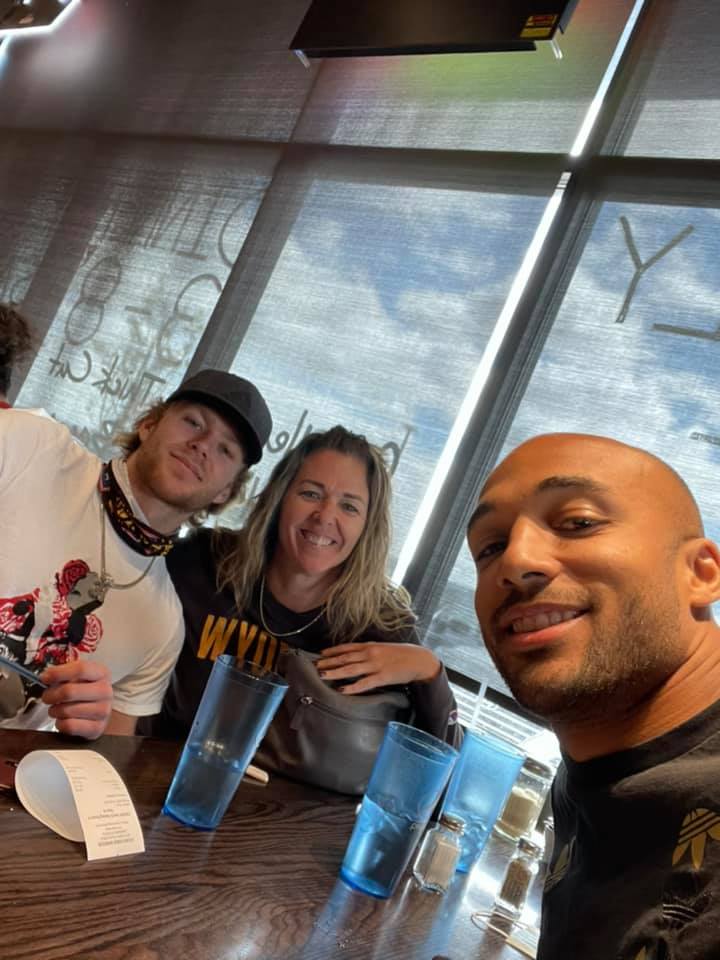 Suzanne Ekeler raised her Austin and Wyett mostly on her own; to do so, she worked multiple jobs.
Suzanne Ekeler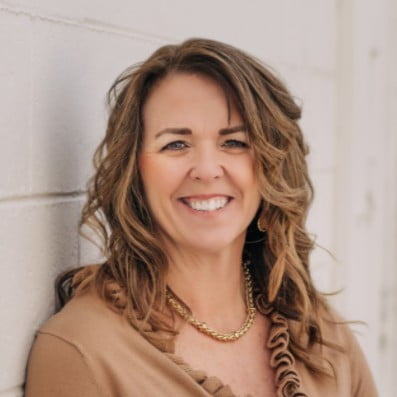 Suzanne Kay Ekeler was born on July 27, 1971. She played basketball at Colorado C college from where she graduated in 1997, with a Master's Degree in Education.
Suzanne Ekeler coached high school sports for several years; she later was a teacher at Weldre5j School District; Suzanne obtained her realtors' license in May 2018; that same month Mrs. Ekeler was a residential realtor at 8z Real Estate in Colorado and in January 2021, joined Windermere Real Estate.
Austin Ekeler Brother
Wyett Ekeler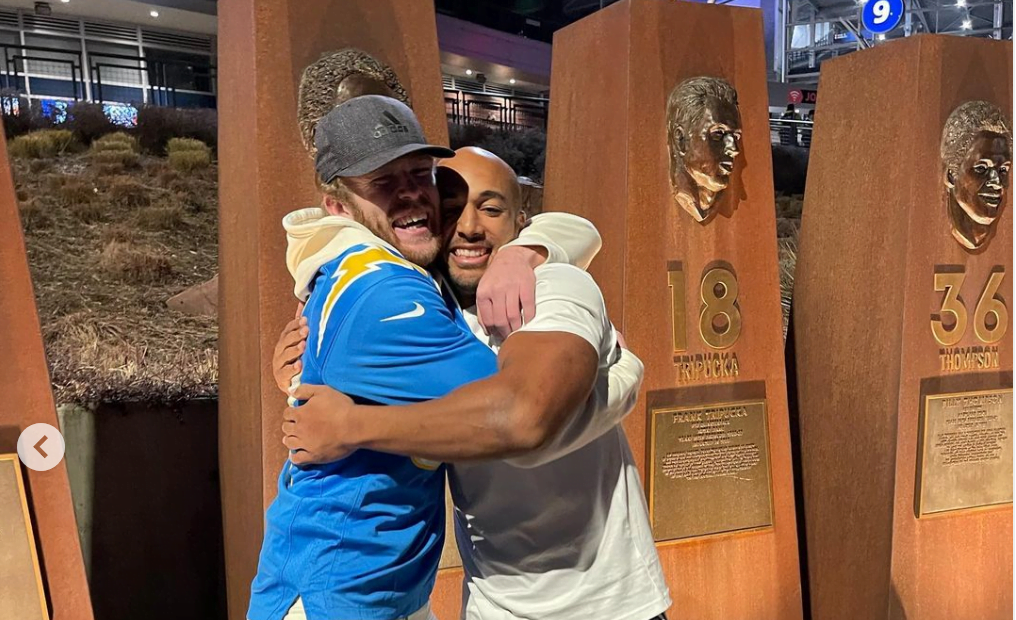 Austin Ekeler's little brother Wyett Ekeler Adams was born in August 2001, in Windsor, Colorado. He attended Windsor High School and later the University of Wyoming, where he play safety for the Cowboys.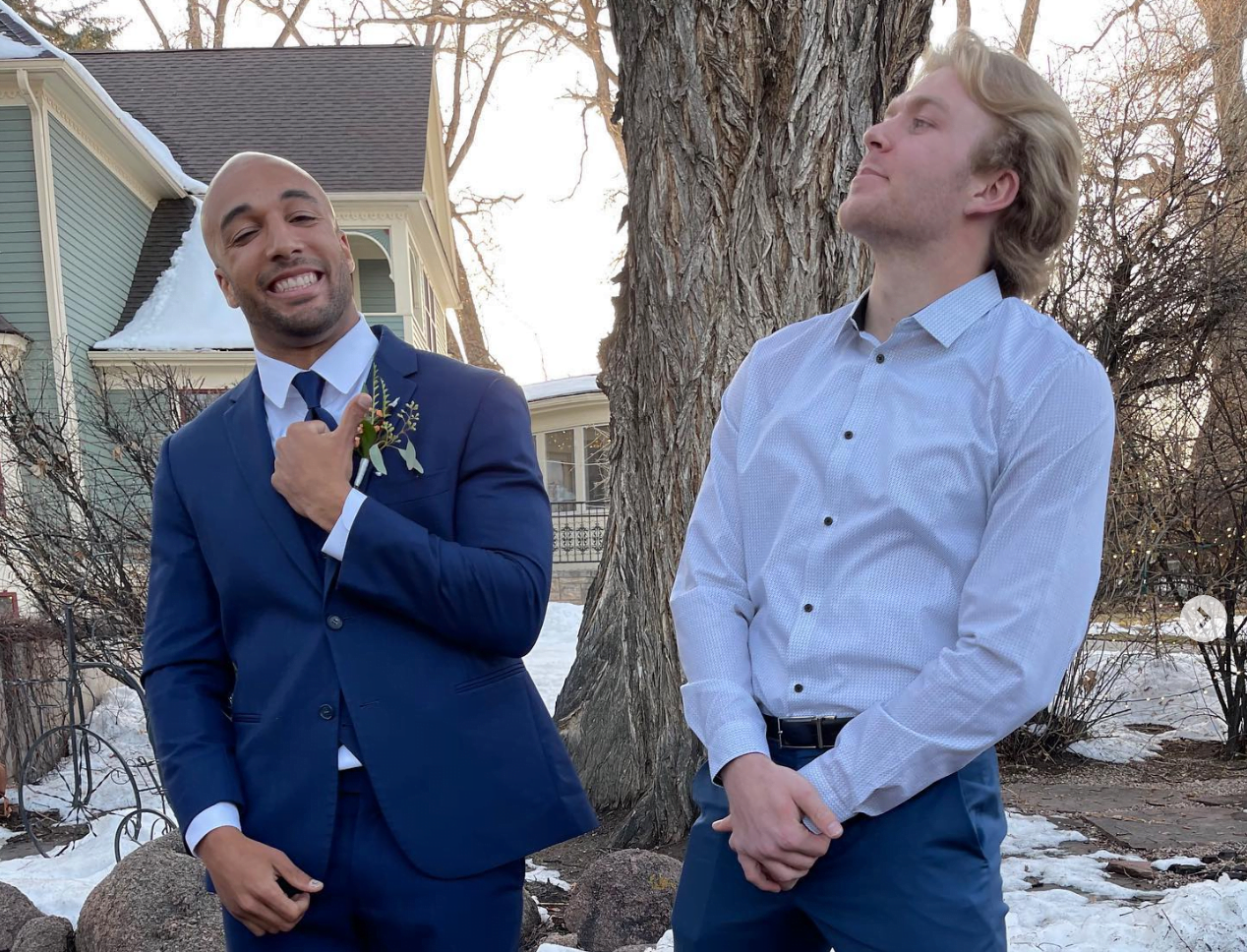 5'11 Wyett is pursuing a major in Management of Human Resources.
Austin Ekeler College
After graduating from Eaton High School in 2013, Austin Ekeler played football at Western Colorado from 2013 to 2017.
Freshman Year: He had 1.049 rushing yards,  seven touchdowns, and 27 receptions in nine games.
Sophomore Year: Ekeler recorded 1,676 rushing yards, 14 touchdowns, and 38 receptions in 11 games.
Junior Year: In 10 games, he had  1,637 rushing yards, 19  touchdowns, and 32 receptions.
Senior Year: Austin had 1,495 rushing yards, 15 touchdowns, and 18 receptions in 10 games.
Austin Ekeler NFL Career
May 1, 2017: The Los Angeles Chargers signed Austin Ekeler as an unrestricted free agent.
August 13, 2017: He made his NFL debut in the post-season game against the Seattle Seahawks.
September 11, 2017: He made his regular season debut against the Denver Broncos.
December 9, 2018: Was out for two games after suffering a next injury in Week 14 against the Cincinnati Bengals.
 March 16, 2020: Signed a contract extension with the Chargers.
October 9, 2020: Ekeler was placed on injured reserve after he suffered a hamstring injury and a hyperextended knee in Week 4 against the Tampa Bay Buccaneers.
November 10, 2022: Austin was ranked 46th on the NFL Top 100 Players of 2022 by his teammates.
January 2, 2023: Ekeler was voted AFC Offensive Player of the Week.
Austin Ekeler Net Worth
According to La Marca, Austin Ekeler's net worth has been estimated at $25 million. In addition to his salary, Austin Ekeler earns from his endorsement deal with Sleep Number, Chipotle, Anheuser Busch, and Frito-Lay, among others.
Austin Ekeler  Contract and Salary
On March 6, 2020, Austin Ekeler agreed to a four-year, $24.5 million contract extension with the Los Angeles Chargers. The deal included a $6 million signing bonus, $15 million guaranteed, and an annual salary of $6.12 million.
May 1, 2017: Ekeler signed a three-year, $1.66 million contract with the Los Angeles Chargers. The deal included a $5,000 signing bonus and an annual salary of $556,667.
Austin Ekeler Wife
Austin Ekeler is not married, he has never been married, nor has any children.
Austin Ekeler Girlfriend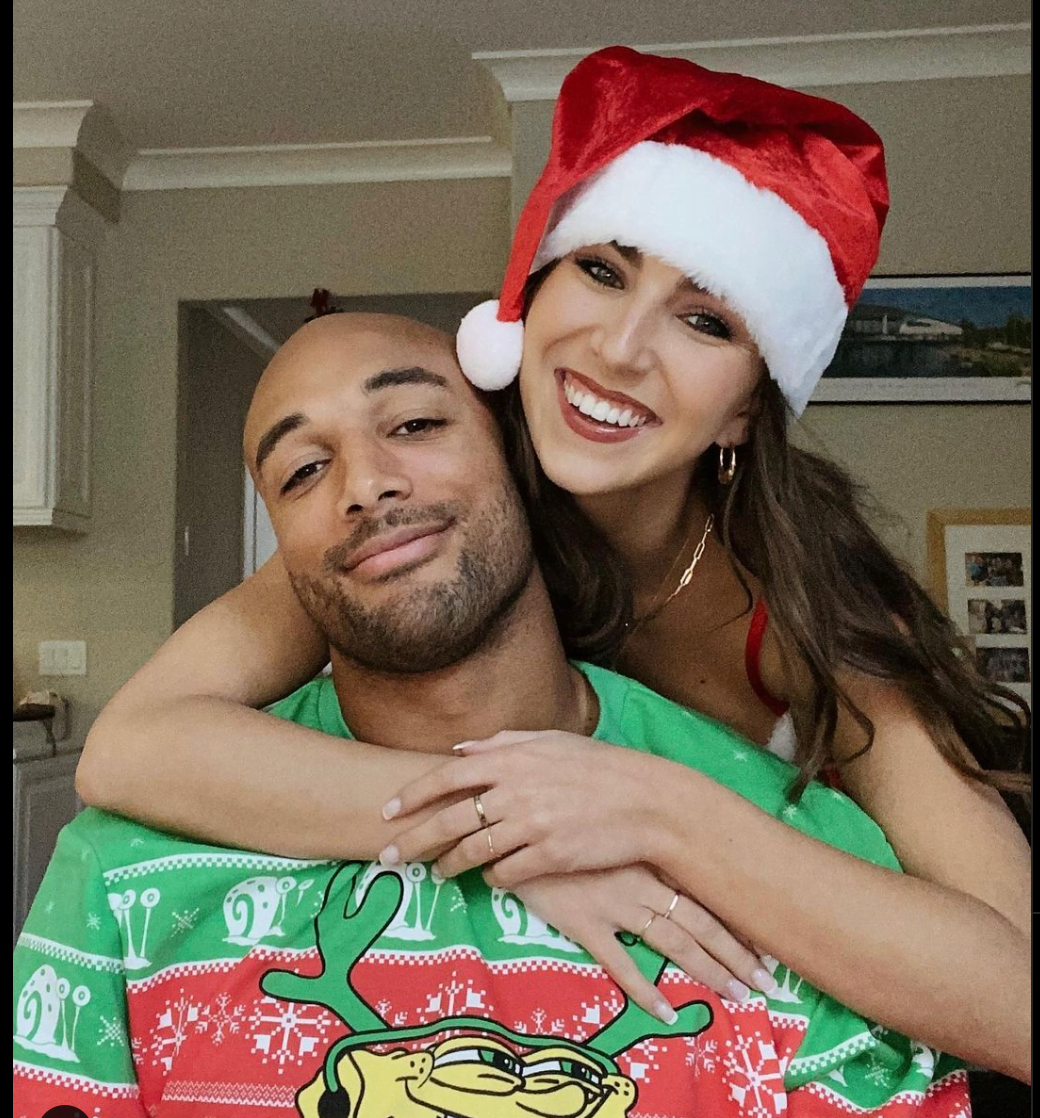 A few years ago, we met Austin Ekeler's ex-girlfriend Taylor Frick; they dated until 2020. Austin Ekeler's new girlfriend is Melanie Wilking; they have been together since late 2020 and going strong.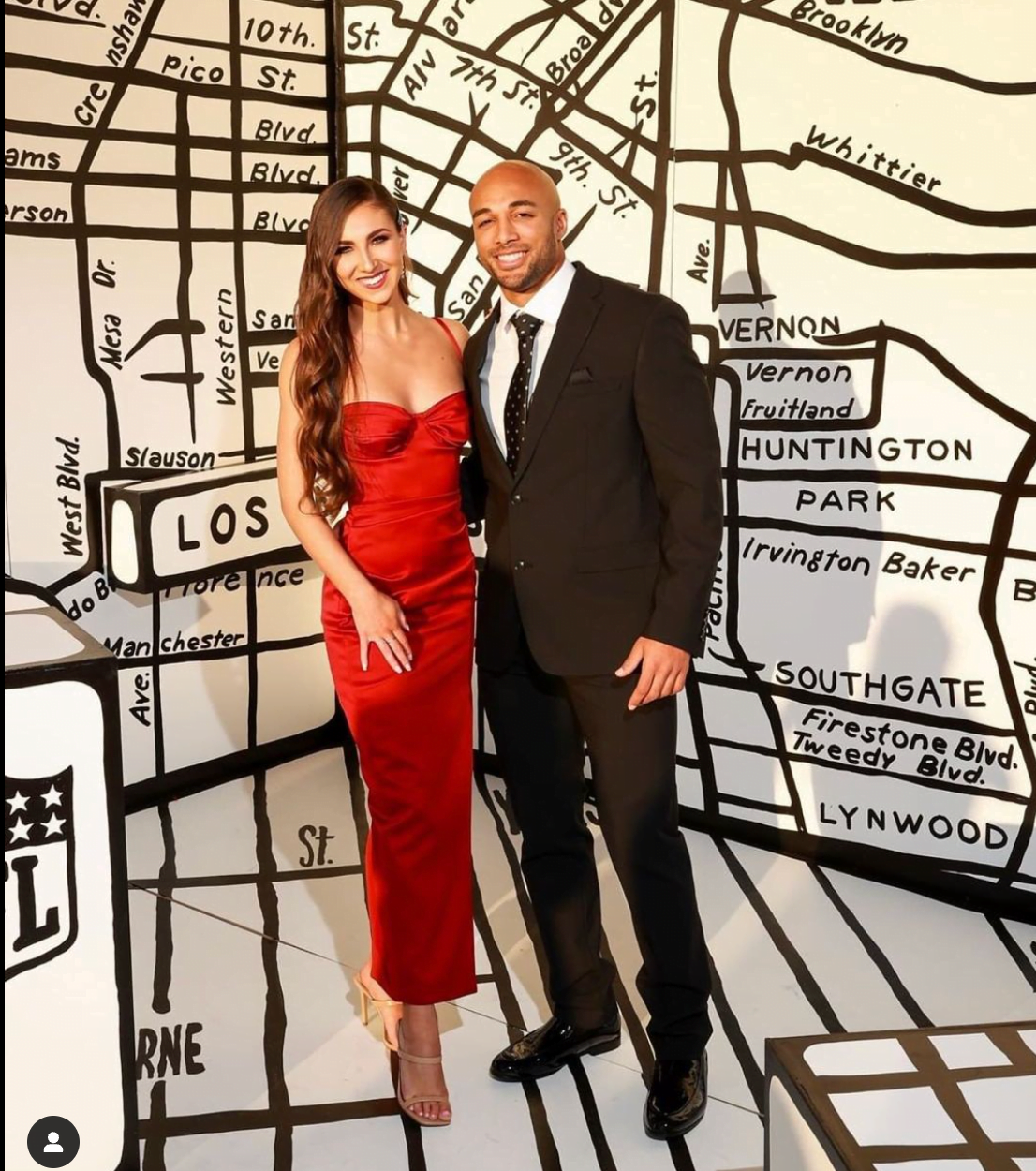 Melanie Wilking recalled Austin took her parasailing for their first date more than two years ago.
"I think he was more scared than I was."
Melanie Wilking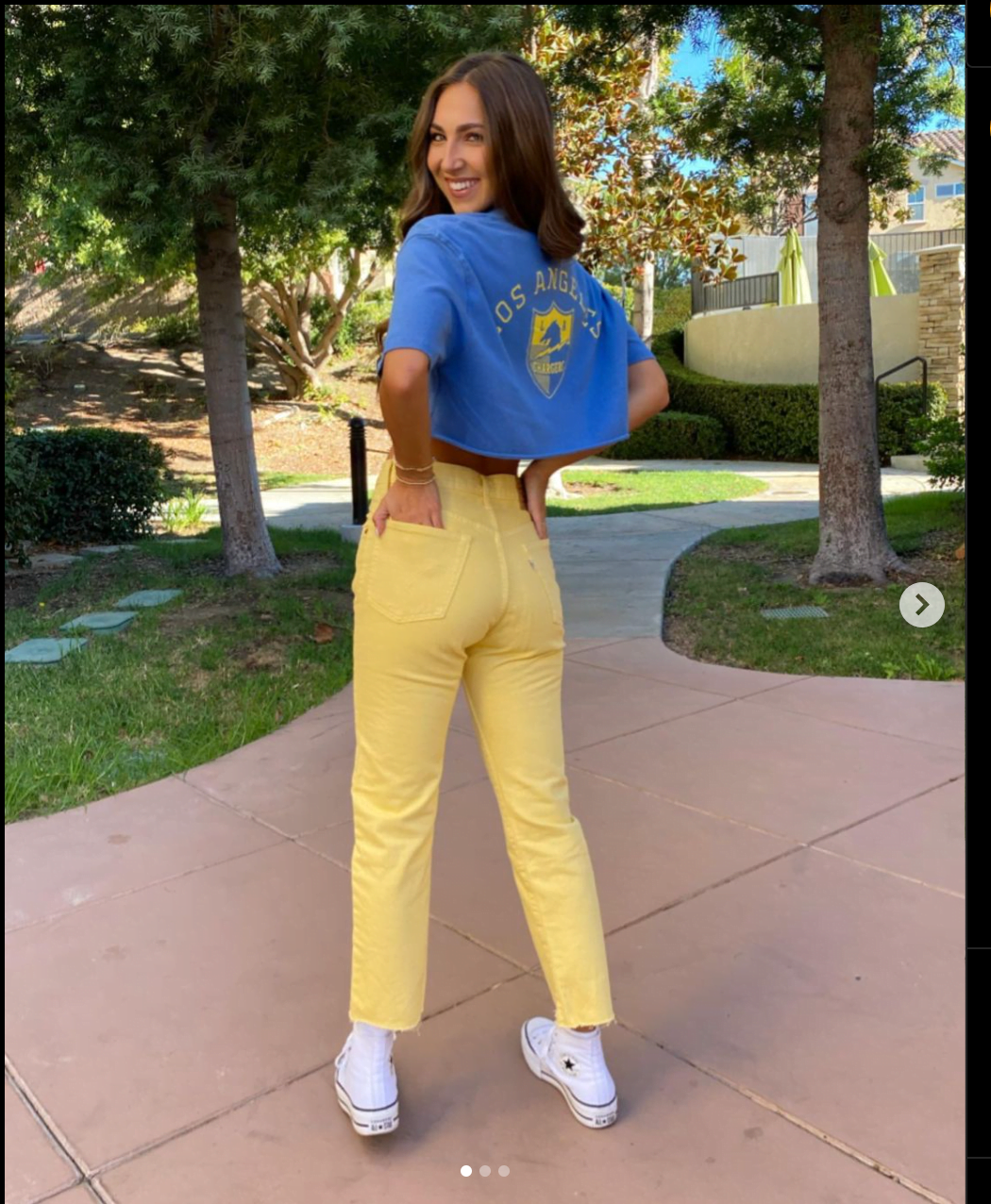 Melanie Wilking born on April 12, 1999, is a dancer and content creator with 3.4 million followers on TikTok and 173K on Instagram. But Melanie who trained at Warren Consolidated College of Performing Arts, is not the only Wilking who knows her way on the dance floor, her sister Miranda is an excellent dancer as well. Her parents.  have some great too and her grannie is just the best!
Melanie's father Dean Wilking is a teacher at Cousino High School, his beautiful wife Kelly Wilking (nee. Mills) lost her beloved father, Mr. Walter Mills in January 2021; Kelly Wilking originally from Sterling Heights, Michigan, attended Wayne State University and works at Warren Consolidated Schools.
You can find Austin dancing with Melanie on both her TikTok and Instagram accounts. We leave you with Melanie's latest video.
View this post on Instagram