Kacie Dingess
Meet Kacie Dingess; she is the girl from Ohio who broke into the spotlight after claiming she had an affair with married NFL player Baker Mayfield, the current quarterback for the Cleveland Browns.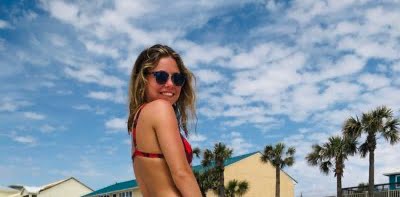 Kacie who is telling the world all the details of the alleged hookup, we could tell you all about it, but I think you rather hear it from Kaciem since she sat for a radio interview with Rover's Moning Glory Radio Show.
Mayfield, as you all know, is married to Emily Wilkinson, Kacie claims she first hooked up with Mayfield a month after he and Emily tied the knot.
Ms. Dingess born Kacie Jo Dingess from Rittman, Ohio is one of the children born to Kelly (nee. Lyons) and Joe Dingess; the latter passed away at the age of 38, on December 8, 2006.
Kacie's siblings are Landon, Samantha, Lakin, and Samantha Freeze. Kacie Dingess attended Rittman High School and Kent State University.
You can find Kacie on  Twitter here