Meredith Barber
Another athlete cheating on his wife? Allegedly Robert Griffin aka RGIII send explicit photos and test messages to a girl named Meredith Barber a waitress at Hooters and student at Virginia Commonwealth University, who tried to sell Griffin's full frontal photos to Busted Coverage, but after they offered her just $500 her boyfriend got in contact with DeadSpin, he is asking for $25, 000.
Busted Coverage published an article on Sunday after they got a tip that Robert Griffin might have been texting inappropriate message to Meredith Barbera, a waitress on the same day he got married to his longtime girlfriend Rebecca Liddicoat.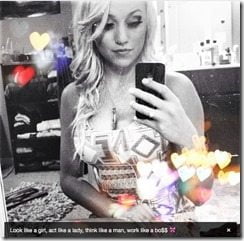 Busted Coverage reported Meredith Barber responded to a tweet from Dylan Deibel asking her if she was planning on crashing RGIII's wedding; she responded by posting the text send to her from Griffin just hours after he said "I Do",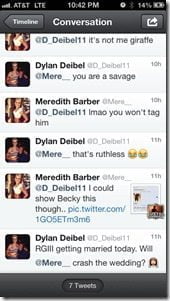 She then contacted the site and began to negotiate everything she had from Robert Griffin.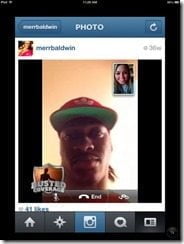 But after several emails, the amount of cash Busted Coverage was offering Meredith wasn't what she had in mind; therefore she passed.
We heard her alleged ex-boyfriend is now negotiating with other sites
About Meredith Barber's Biography we can tell you that 20-year-old Meredith Baldwin Barber was born November 06, 1992; she is the daughter born to 47-year-old Paul J. Barber and 46-year-old Kathy Barber (nee. Kesler) in Poquoson, Virginia where she attended Poquoson High School; she is currently a nursing student at VCU Virginia Commonwealth University, she will be graduating in 2015.
Her family sold their Sqft 4 bedroom house in Sandy Bay Dr. and subsequently relocated to Newport News, VA.


Meredith Barber profiles on Facebook here and Twitter have been deleted.