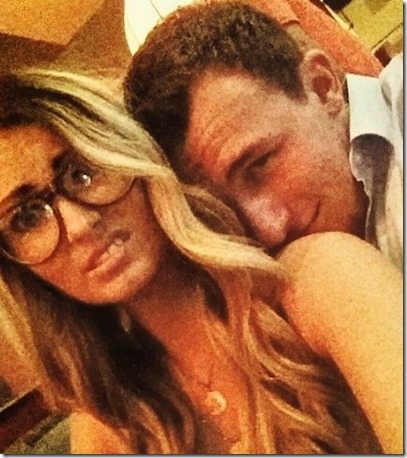 Johnny is without a doubt a talented athlete and he is certainly getting the best out his glory days, and when you have a secured job what else can you be missing? Right! The girl. This time is turn for Texan beauty Colleen Crowley. The two lovebirds both posted photos on their Instagrams of the two kissing and spending some quality time, leading us to believe they are making the relationship official.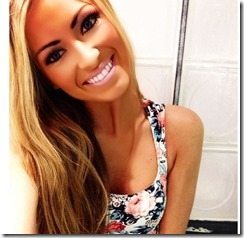 The alleged couple were previously spotted in recent weeks so they might be getting more serious as we speak!
Colleen is an undergrad at Texas Christian University in Fort Worth, Texas and most recently an instant celebrity, you know having a famous beau, can do that for you.
She has two sister, Robyn and Taylor Crowley. Below we can see a picture of the three sisters, from right to left, Taylor, Robyn and Colleen.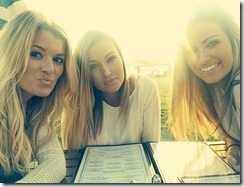 Sister Taylor is a stylist and Robyn has worked as a sports journalist in the past. A picture of the girls parents below.
On previous post we told you about her gorgeous sister Robyn Crowley –who as far as we know –is dating NBA's Chandler Parson. You can read all about her below.
Related Story: Robyn Crowley – NBA Player Chandler Parson's Hot Girlfriend.
Miss Crowley is a Houston, Texas native and we all know Manziel is originally from Tyler, Texas which is about 3 hours away from her family's home. Based on her photos she is a bit of a wild child, in most of Crowley's instagram photos she is shot gunning beer, at a bar or at a club. TCU is known as a huge party school. Manziel and Crowley seem to enjoy both wild nightlife and the high life.
A couple of months ago he was dating Cocktail Waitress Kyndal Kyaire, you can read about her below.
Related Story:  Kyndal Kyaire – Johnny Manziel's New Girlfriend
Colleen and Manziel seem to be moving pretty fast, they were also in Boston hanging out with friends so it means they are traveling together and she fits his world pretty well. Looks like the 21-year-old NHL star is getting better at picking his girls!
You can find the gorgeous blonde on Twitter here and on Instagram here.
************************UPDATE***************************
Trouble in paradise? Reports say Colleen and her beau got into a domestic brawl last week! According to TMZ, the lovebirds, were drinking at the time and things got ugly!
The police report says the blonde was hit a couple of times and has a scratch on her arm, resulting from their dispute.











On October 12, the Avon Police Dept. in Ohio received a disturbance call in which the athlete and his girl were involved. Cops say  Colleen Crowley told them Johnny had shoved her head against the glass of the car during an argument and then stated, "Mr. Manziel hit her a couple times in the car."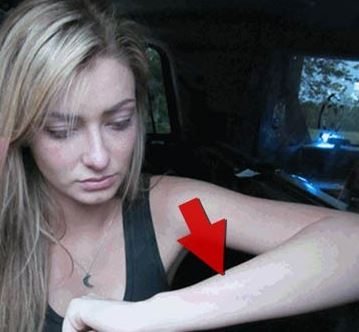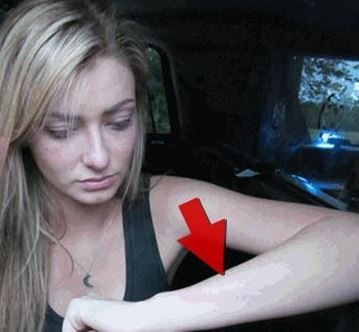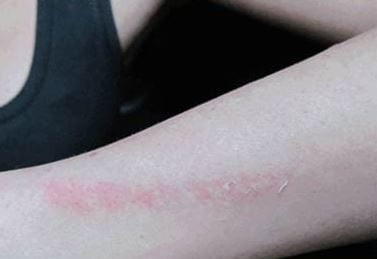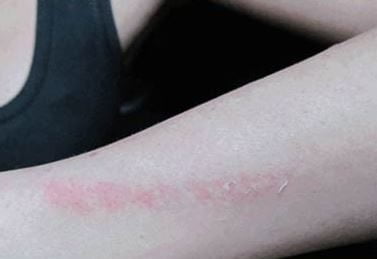 Colleen allegedly chugged down three beers earlier in the day and Manziel had a couple of drinks but cops determined he was not drunk and let the two leave without any arrests.
Colleen made it clear she didn't want to press charges for the abrasion on her arm.
Can you say, bad drinker?