Model Daniella Chavez is laying it all out! The 24-year-old Chilean model is telling the world she and Cristiano Ronaldo had a steamy one on one session and they weren't exactly playing soccer if you get the idea!
Chavez claims she and the soccer star met in November, –they had been communicating through email and Skype –meaning he was still in a relationship with Russian supermodel Irina Shayk. If Chavez is telling the truth, she would be confirming the former couple split due to rumors of Ronaldo's cheating!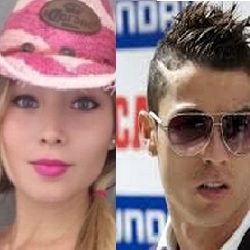 Daniella spilled the beans during an interview for Mexican newspaper Reforma. She says she was happy to fulfill one of her dreams: to sleep with the 30-year-old footballer.
She entered the annual Queen Vina del Mar competition in Valparasio, Chile, but left with a bitter taste in her mouth after she finished in third place behind a 51-year-old in the competition that took place earlier this year.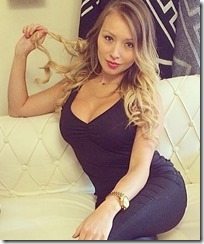 She has told Playboy in an interview that her breasts and legs were her favorite part of her body. Chavez is also known for her racy internet posts and her 'honesty' she also commented during one of her interviews, she couldn't think what to give her boyfriend for his birthday, so she gave him a threesome. She doesn't hold back huh!