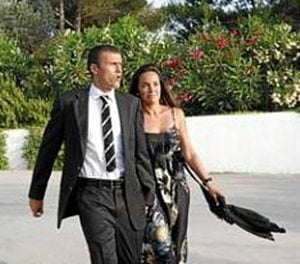 Pin
There is a new soccer wag in Barcelona, her name is Elena Cullell, and she is going to be FC Bacelona's new firs lady because her husband is Luis Enrique former Barca's player and new coach.
Gerardo Tata Martino announced he was stepping down from his coaching job following the loss against Atletico Madrid, soon after that a new came around to replace the Argentinean coach, Luis Enrique.
Related Story : Gerardo Tata Martino's wife
Luis Enrique, born Luis Enrique Martinez Garcia, played with Sporting Gijon during his youth and joined Real Madrid in 1991, after playing there fir 5 years he moved to Barcelona in 1996 where he played until his retirement in 2004. As a player Luis Enrique played in 400 matches and scored 103 goals.
In June, 2008 he was name coach of Barcelona's B Team, and Italy's Sere A team Roma three years later; in June, 2013 Celta de Vigo introduced Luis Enrique as their new coach. The 44-year-old Gijon native was taken in consideration when Tito Villanova  left Barcelona. Luis Enrique announced he would be leaving Celta Vigo on May 16, 2013.
Related Story: Montse Choure – Tito Villanova's wife
Are you wondering is he is the best choice Barcelona has to take the reigns of the famous team? wasn't there also the change to hire Borussia's coach Kloppo? Kloppo is my humble opinion is an amazing coach, he could bring the spark Barcelona is missing, the speed and forget about that  tiring  style of play, that let's be honest every team knows way too well and knows  by now how to defeat them.
And on the other hand Luis Enrique a Spaniard, former player who like Pep Guardiola would  put his heart and soul in bringing Barcelona to  the team they were and can be once again;  I  have a good feeling about him and his future with his dear team.
Enough yada-yada about  that, let's find out about Luis's stunning wife Elena.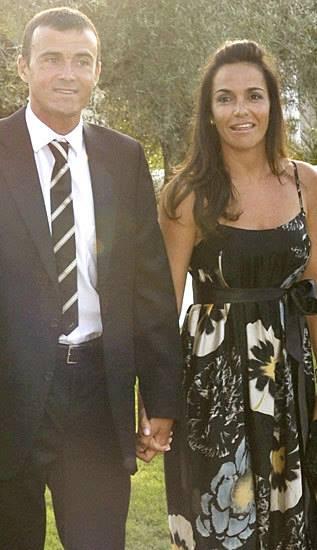 Pin
42-year-old Elena Cullel, from Gava "belongs to the gentry" of the Baix Llobregat. She is the daughter of Isabel Falguera and Francesc Cullell, a manufacturer of fur clothing until his retirement. Elena studied at the elite French school Bon Soleil Gava, she polished her English in the US and graduated in economics at Barcelona, ​​but has never practiced law beyond a score in real estate.
"The Cullell-Falguera are a pineapple" an intimate friends told media. "Elena has an excellent relationship with her parents and her sisters'; one is a psychologist and the other served as head of the vip room Air France and chairs the delegation of Gava of oenegé CC NGO Aid. Like them, says the source, Elena is a 'discreet, polite and quiet "woman. And clarifies: "She doesn't go out a lot, she is more into sports". Apparently, she is a fine tennis player , she has her own tennis court at their home in Gava Mar.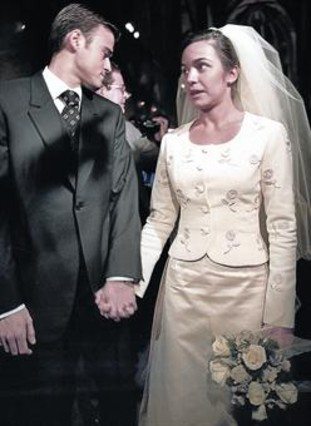 Pin
Elena Cullell met her husband  not long after he signed with Barcelona, they got married on Saturday, December 23rd, 1997 in Santa Maria del Mar in Barcelona. They decided to  keep the wedding simple, yet  classy.
The ceremony was held at the catedral dela Ribera where 200 guests witnessed how a calm Luis Enrique said "I do" while  Elena was so nervous that her voice was hardly audible. After the ceremony the newlyweds  and their guest  enjoyed a delicious dinner at the el Juan Carlos I Hotel.  They spend their honeymoon in France.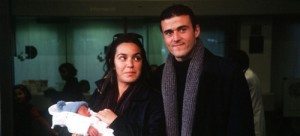 Elena is the proud momma of three amazing and beautiful children Pacho, Sira y Xana. Pacho like his father loves to practice watersports, Sira a beautiful young lady who has become an amazing equestrian, Xana is way too adorable and enjoys stealing the spotlight from her older siblings!