Is Emily Vanhoutte the mistress of Goalkeeper Thibaut Courtois?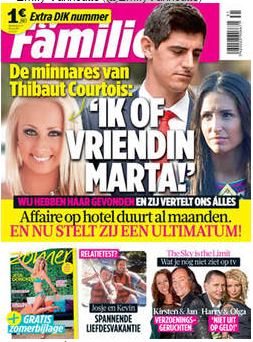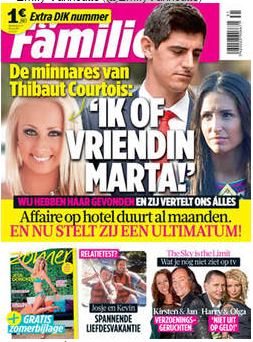 Emily Vanhoutte was until recently a Belgian model, but  recent reports put another label on the 20-year-old stunner, but is it true? Did the Chelsea goalkeeper Thibaut Courtois had an affair with Emily? The last thing we heard about Courtois is that he was dating Spanish beauty Marta Dominguez.
Belgian beauty queen Emily Vanhoutte said she didn't mean to have an affair with 22-year-old Courtois, she was as shocked as we all are to heard that he had a girlfriend..
'I would never do anything to start an affair with a man who cheats on his girlfriend. I did not know he had a girlfriend and led a double life.
Emily said she first time she talked with Thibaout was after he send her a message on Facebook, she hesitated for months before she agreed to meet him in person, never in that time he mentioned he was in a serious relationship with 25-year-old Marta.
"He had seen me at a beauty pageant and sent me a message through Facebook. So we got talking, and one thing led to another."

"It took months before we arranged to meet up properly, and until then there was no mention about Marta.  He'd taken the initiative, after all, so I assumed that he was single. Maybe naive of me, but if I'm in a relationship, I do not even talk to other men."
The meeting took place at at the Hasset disco Versuz, in the Limburg province of Belgium, just before he joined the Belgium National Team for the FIFA World Cup in Brazil.
After that they continued to see each other, Emily she probably saw him more often than Marta, He showed her off to his friends, still no mention of Ms. Dominguez, even less after their first night together a Holyday In in Hasset
He saw me more often than his own girlfriend,' she said. 'Thibaut was very proud to show me off to his friends.'

"Sure, there were some feelings, but we just enjoyed ourselves. We were young and – so I thought anyway – he was a bachelor.'
Emily Vanhoutte said she was never after Courtois' bank account, she doesn't need the cash because she comes from a good family. She added that she is no longer seeing the soccer player and that she has a new boyfriend, a handsome guy named Gregory De Vuyst.
"I have not heard of Courtois, and I was not interested in his money. I'm from a good family, I don't need his money"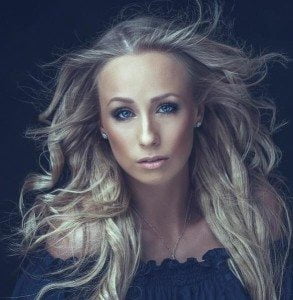 Emily Vanhoutte wаѕ born in Linden, Belgium оn December 27, 1994, ѕhе studied Legal practice аt thе Catholic College Vives in Bruges, Belgium. Shе began dancing lesson as a kid, pretty ѕооn Ms. Vanhoutte wаѕ dancing hip-hop, jazz аnd disco.
Emily wаѕ crownded Miss Exclusive 2014 аnd represented Belgium аt Miss Earth 2014 in thе Philippines in November.
Read: Thibaut Courtois Girlfriend Mishel Gerzig