Erica May Scherzer
Erica May Scherzer is the stunning, insanely wife of Max Scherzer, the MLB pitcher who is currently a player with the Washington Nationals. He previously played with the Detroit Lions and the Arizona Diamondbacks. Prior to the MLB, Scherzer a Cy Young Award recipient played college baseball at University of Missouri in Columbia, Missouri.
Erica May Scherzer is a MLB Wag like no other, what makes her unique is not that she is incredible beautiful, because all of our FABWAGS are, without exceptions. Mrs. May Scherzer like her hubby is a baseball pitcher, well she used to be, a fine good one I must add.
Erica May Scherzer was born on January 30, 1986 in Englewood, Colorado. She attended Cherry Creek high school where she alao was the starting pitcher of the softball team.
Mrs. Scherzer then attended at the University of Missouri after committing to Mizzou during her senior year of high school.
It was in college Erica a pitcher with the Mizzou Tigers softball program.
I guess when it meant to be, there is nothing you can do about it, Why, you may wonder? Before Max attended college he was drafted by the St. Louis Cardinals in the 43rd round, 1291st overall in the 2004 MLB Draft, but he didn't signed any contract, instead he enrolled at the University of Missouri. Max and Erica started dating in 2004.
We are not sure when it happened but after eight years dating, he popped the question, she said yes, and from that day on, she referred to him as her fiance. She tweeted a picture earlier in the year posting:
"I have the best fiancee! He got my new fav (and hopefully future Raider) Jarvis Jones', autograph for me!"
Referring to the autograph her thoughtful hubby got for her, how sweet a guy who knows what his girl likes! in case you didn't know, she is a huge Oakland Raiders fan.
Erica is pretty active and supportive of her guy, she is big on charity work and recently "ran for the cure" during Detroit's marathon battling breast cancer.
She can always be seen accompanying her man whether for games or helping in their work with kids. Erica is been unconditional to the pitcher helping get through rough times when last year Max's only brother Alex committed suicide.
Now Erica's husband dedicates every game to his late brother.
 We found a picture of Erica taken a couple of years ago. Breathless!!!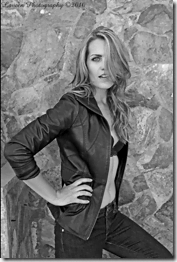 Pin
Erica and Max married in Scottsdale, Arizona on November 16, 2013.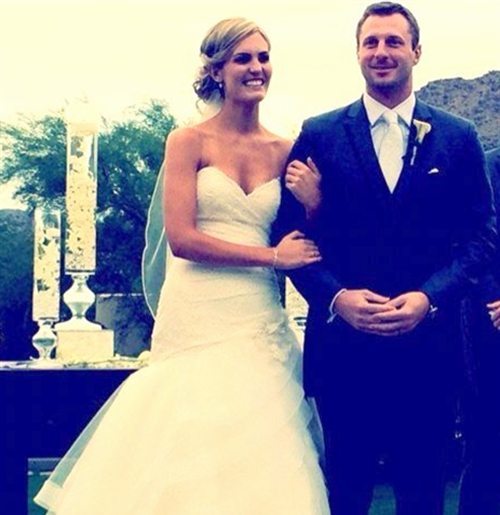 Pin
After the wedding the newlyweds flew to New Zealand for their honeymoon.
They are for sure animal lovers, you can tell by the man photos of their adorable dogs. I found this quite funny, yet interesting.
Max's right eye is blue while the left one if brown, this is because he was born with  heterochromia iridum.
You can follow Erica on Twitter here.
Photo Credit: Laveen Photography.