Irmarie Marquez
Irmarie Marquez is the pretty girlfriend of Javier Baez, the talented Puerto Rican infielder with the Chicago Cubs. Baez a Puerto Rican native but Florida resident since 2005 played high school baseball at Arlington Country Day School prior to being drafted by the Cubs.
Irmarie's MLB beau was born on December 1, 1992, in Bayamon, Puerto Rico to Ángel Luis Baez and Nelida Agosto, also proud parents of Rolando, Gadiel and Noely who sadly passed away in 2015 due to complications from spina bifida.
Baez attended at Arlington Country Day School where he first played as a second baseman, then as a catcher, shortstop and eventually shifted to the center fielder.
He was the 9th overall pick selected in the first round of the 2011 LB Draft by the Chicago Cubs. Although he didn't play in the MLB right away.
It was until August 54, 2014 that he made his MLB debut with the Colorado Rockies.
But what about his pretty girlfriend Irmarie Marquez?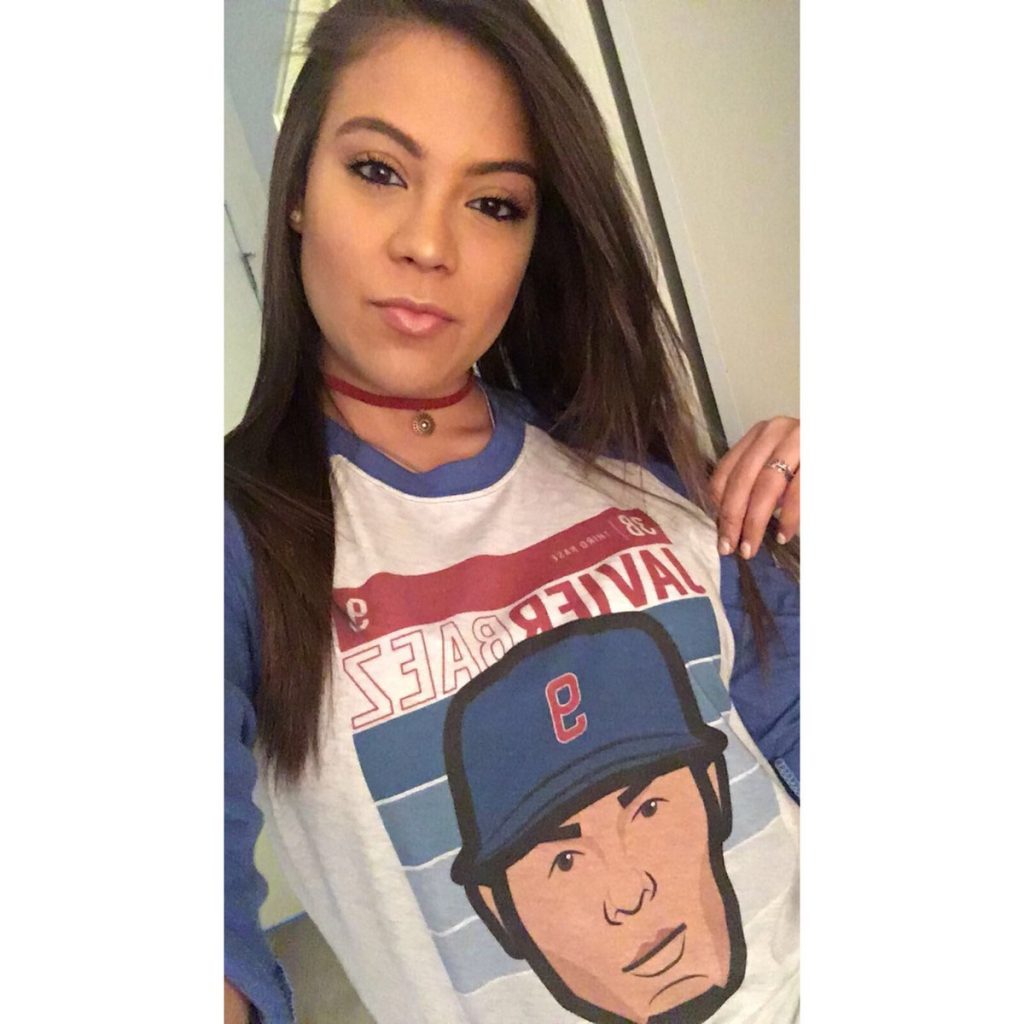 Pin
24-year-old Ms. Marquez was born in Bayamon, Puerto Rico. Her full name is Irmarie Julitza Marquez. This lovely girl with the incredible smile met Javier Baez when she was 13, while they attended middle school in Puerto Rico.
They saw each other again in 2013 when Javier spent some time in Puerto Rico, there were sparks everywhere and to keep it short they started dating right after that.
Long distance relationship? No way!! Next thing you know Irmarie moved in with him in Chicago. Moving was not a big deal, although there was just one tiny problem, she hardly spoke English.
Nothing some classes couldn't fix, she still struggles, slowly but surely she is getting there.
Irmarie Marquez, was received with open arms by the other Chicago Cubs WAGs. Cubs Wags (Irmanie included) brought toys, diapers and other supplies for the children at The Maryville Center for Children in Chicago.
Pin
The lovely couple announced they were expecting their first child, a son together in January 2018; subsequently, in April, Baez announced he proposed and she said yes!
Pin
Irmarie and Javier welcomed their first son together, Adrián Javier Báez Márquez in July 2018.
Pin
Follow her on Twitter here