Miranda Tingley
This stunning lady is Miranda Tingley; she is the girlfriend of race car driver James Davidson. He is the young Australian driver in the Pirelli World Challenge with AE Replay XD Nissan GT Academy, but who race for  Dale Coyne Racing at the Indy 500, he filled in for Sebastian Bourdais in the #18 car after he (Bourdais) got injured in the qualification trials.
Davison comes from a long line of race car drivers, for starters, Lex Davidson his grandfather was a four-time Australian Grand Prix winner, his father Jon competed in the Formula 500, so did his uncle Richard; two of his cousins, Will and Alex Davidson are V8 drivers.
His grandmother Diana Davidson was also a race car driver. His parents divorced, his mom then married Tony Gaze, a WWII Spit Fighter ace and founder of motor racing at Goodwood and Australia's first Formula 1 driver.
On February 20, 1965, his grandfather, Lex Davison died after he suffered a heart attack during practice for the 1965 International 100 at Sandown International Raceway, caused him to crash through a horse railing fence. He was 42.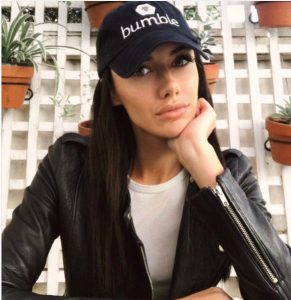 Pin
What about Miranda? Miranda Rae Tingley is a mother from Columbus, Ohio born on March 12, 1995; to parents David Alan Tingley and Pamela Sue Tingley (nee. Shaffer).
She studied at Marian High School, the University of Nebraska and subsequently at  Miami University.
You probably saw with Davidson at the 500 Festival Parade and other racing-related events. Miranda a model with Walz's models, suffered the loss of her ex-boyfriend David Korff, who was just 19 when he lost control of his car, left the roadway, striking a pole then a tree at 72nd and Shirley streets in Omaha, Nebraska on April 22, 2014.
In addition to modeling, Ms. Tingle is the co-founder of Ralph Lauren Financial at Ralph Finacial. She currently resides in Melbourne, Australia