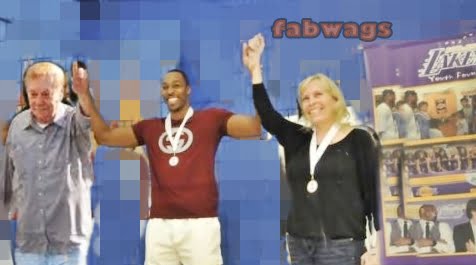 Janie Buss is the daughter of the billionaire owner of the L.A Lakers boss  Jerry Buss who recently died at age of 80.
49-year-old Janie was born in March 19, 1963, to  JoAnn Mueller who had four children Jim, Jeanie, Johnny and Janie . Jerry ad JoAnn got divorced in 1979. He then dated Karen Demel with whom he  gave two sons, Joey and Jesse.
Janie Buss graduated in 1981 from Palisades High School in Santa Monica and in 1993 graduated from Cal State Dominguez Hills where she studied Animal Science, Biology, and  Psychology.
Buss also known as Janie Buss Drexel is happily married to her husband David Drexel with whom she had two children 16-year-0ld Riley  and 12-year-old Sierra. They live in Temecula, California.
Janie, is the Laker's director of charitable services, she handles an approximate of 500 requests a month for charity. Janie also runs the Lakers Youth Foundation, in which hands close to $500,000 annually.
Jerry Said: "She's probably the most compassionate of all of my children," "Charity is really her calling. As a mother, it's a great fit."
Janie Buss is a strong woman who has a normal life with husband and kids beside her charge as director.
"I love what I do, and a lot of my friends can't say that. I can see my kids whenever I want. If my dad sold, the money may run out, and I have a job that I love as long as we own it. My life is perfect how it is. Plus, it's my dad's team."
You can find Janie Buss on Facebook.