Olivia Holzmacher
Meet pretty Ms. Olivia Holzmacher; this stunning brunette is the girlfriend of college football player Joe Burrow, the talented 6'4″ quarterback for the LSU Tigers at Louisiana State University.
Joe the son of former NFL defensive Back Jim Burrow also played at Ohio State prior to transferring to LSU in May 2018.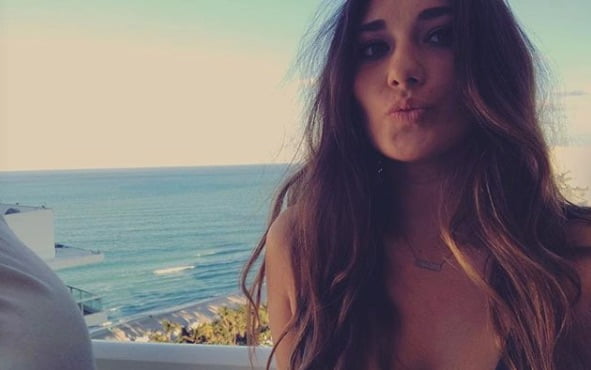 Burrow's better half Olivia was born on April 27, 1997, in  Mason, Ohio; Olivia is one of the daughters born to John and Susan Holzmacher.
She attended William Mason High School; subsequently attended Ohio State University; where she studied Data analytics and social sciences.
"Firstly, my love of statistics and analysis is the reason I chose my Data Analytics major; but I am much more than just numbers."

"I am a critical thinker; continual learner, problem solver, detail-oriented, self-motivated, organized, flexible, energetic, focused and confident."

"My goal is to obtain a position that allows me to use my current skill set; continue to develop professional skills. I bring to the table dedication and an exemplary work ethic with a promise to always do my very best work."
Furthermore, Olivia is a supervisor and Facility Operation Member of Lifetime Fitness in Deerfield, Ohio.