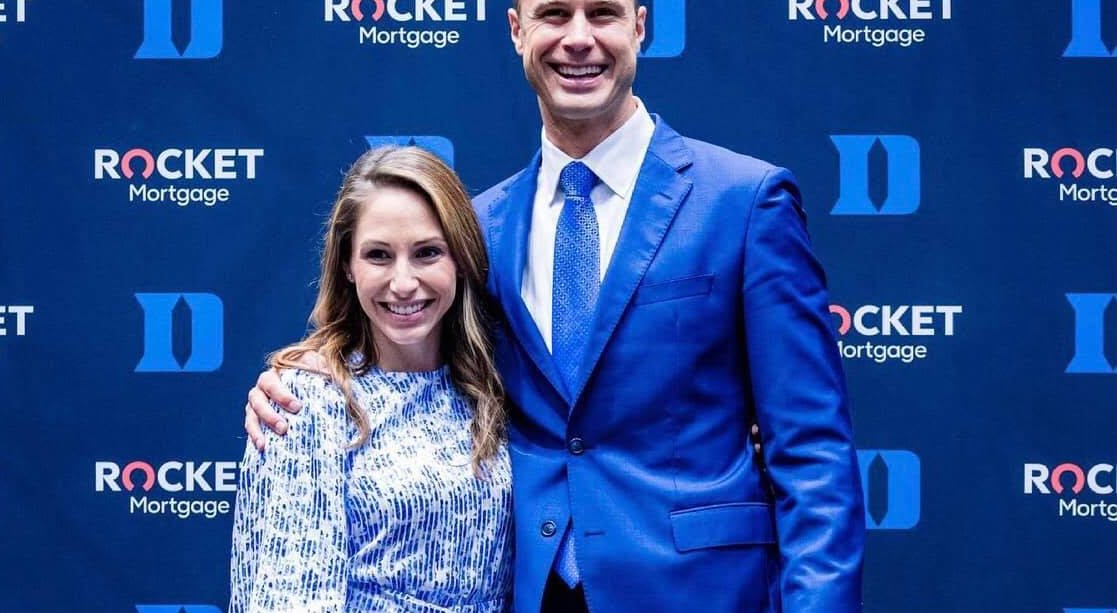 This pretty lady is Marcelle Scheyer, also known as Marcelle Provencial, the wife of college basketball coach Jon Scheyer, the current head coach for the Duke Blue Devils men's basketball team at Duke University; he replaced Duke's longtime coach Mike Krzyzewski who led the Blue Devils from 1980 to 2022.
Jon Scheyer Parents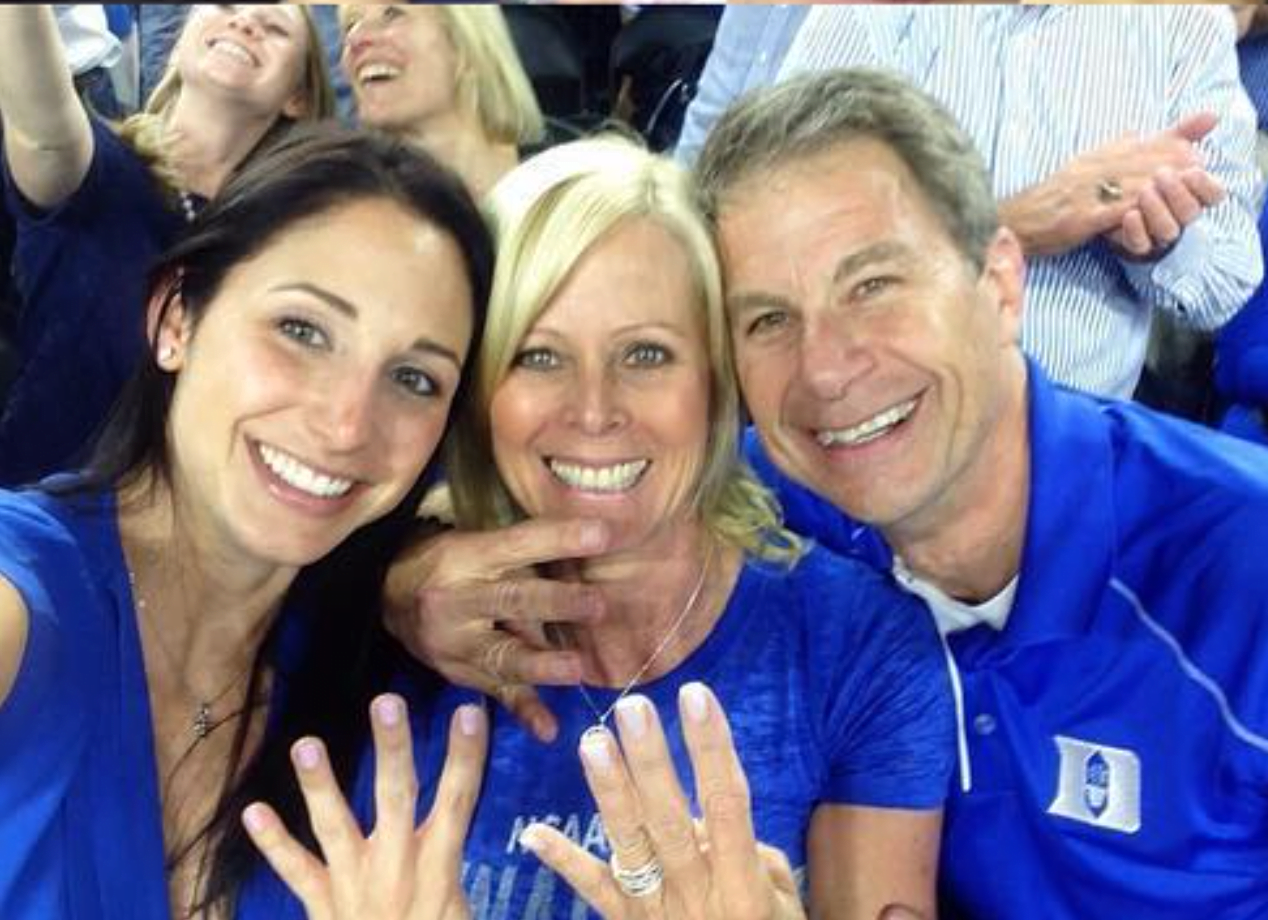 6'5 Jon Scheyer was born Jonathan James Scheyer on August 24, 1987, in Northbrook, Illinois. He is one of three children born to Jim and Laura Scheyer, who raised their children in Jim's Jewish religion.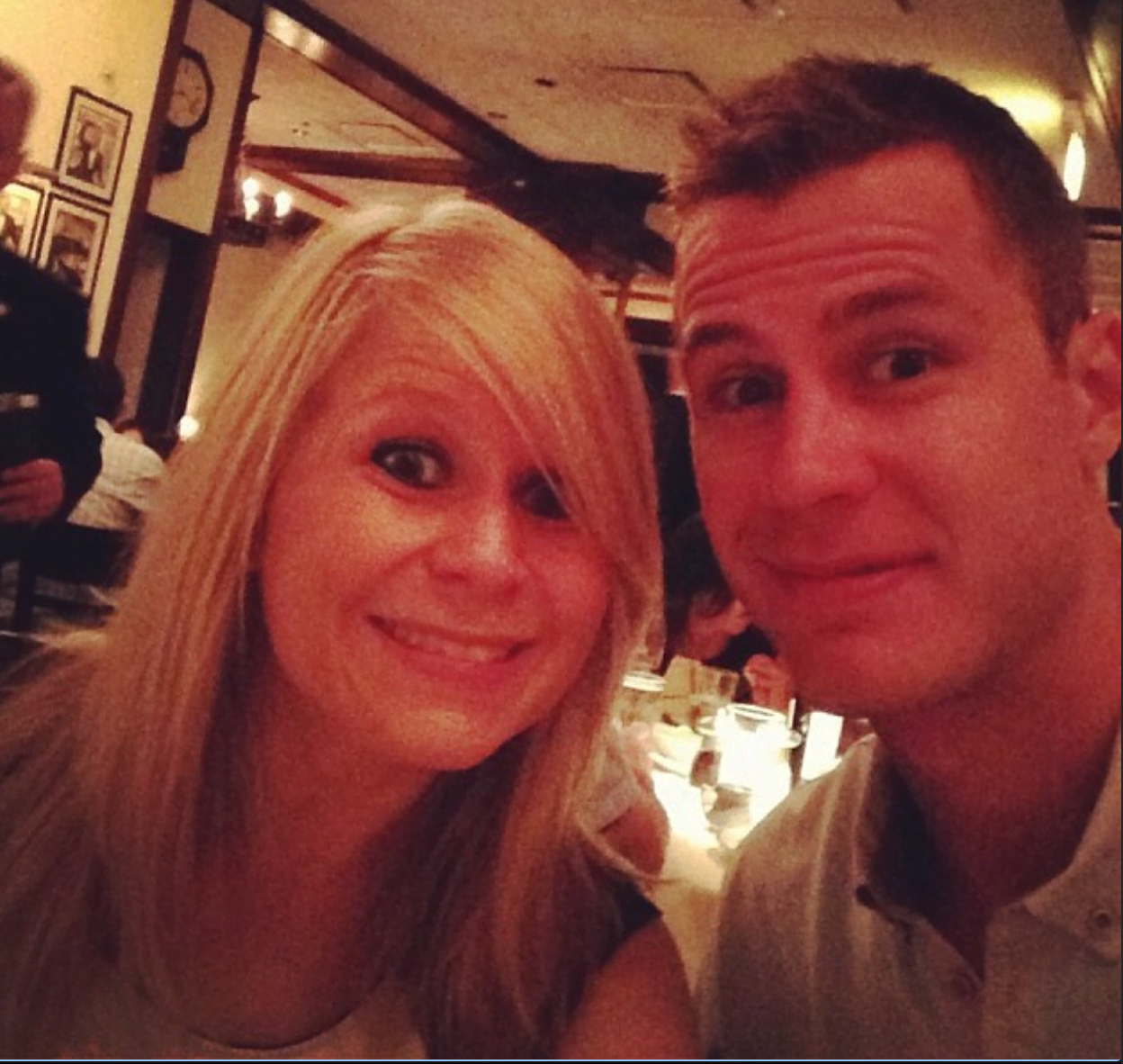 Jon has two older sisters,  Brooke Now Brooke Scheyer Jones, and Jenifer Scheyer now, Jennifer Resnick after she married Danny Resnick.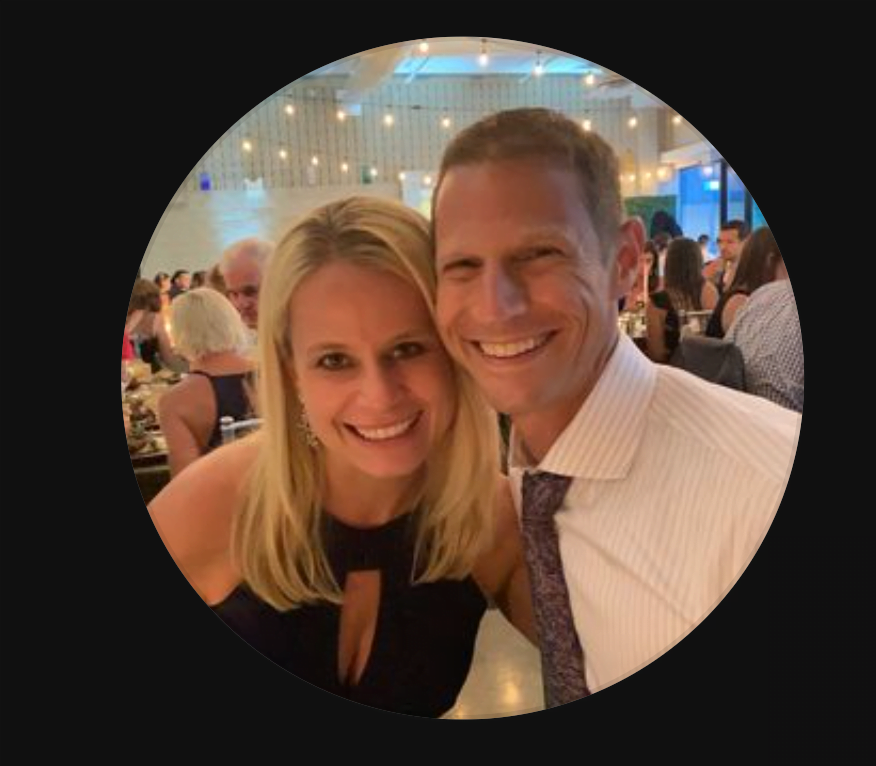 Coach Scheyer dad, Jim is a  Chief Operating Officer at the food and beverage company based in Chicago called Ullo. Jim Scheyer graduated from Tulane University. His mom, Laury Scheyer has been an Advisory Board MemberAdvisory Board Member at Duke Eye Center Advisory Board since October 2013.
Jon Scheyer College Caree
After he graduated from Glenbrook North, Jon Scheyer received scholarship offers from Marquette, Arizona, Wisconsin, Illinois, and Duke.
During his freshman year, Jon Scheyer averaged 12.2 points per game, 3.3 rebounds, and 1.8 assists in 33 games; he also was an ACC All-Freshman Team selection and three-time ACC Rookie of the Week.
The following year, he averaged 11.7 points per game, 3.9 rebounds, and 2.4 assists in 34 games. He averaged 14.9 points per game, 3.6 rebounds, and 2.8 assists in 37 games his junior year and 18.2 points per game, 3.6 rebounds, and 4.9 assists in 40 games his senior year. He graduated with a major in history.
Jon Scheyer NBA and playing Career
Any team didn't draft Jon Scheyer during the 2010 NBA draft, but he joined the Miami Heat during the 2019 NBA Las Vegas Summer League; unfortunately, he suffered a serious eye injury during his second game in Miami when Joe Ingles poked him in the eye. He had his retina surgically reattached and five stickers to close his right eyelid.
He signed a contract with the NBA-G league team, the Rio Grande Valley Vipers, on  February 17, 2011, and a  two-year,  $450,000 contract with the Maccabi Tel Aviv in June 2011.
After his contract expired, he joined the Philadelphia 76ers during the 2012 Orlando Summer League and played his final years with Grand Canaria.
Jon Scheyer Duke
Jon Scheyer joined Duke's coaching staff as a special assistant in  April 2013  and was promoted to assistant coach to Mike Krzyzewski on  April 18, 2014. He served as head coach for the Duke Blue Devils on January 6, 2021, after Coach K was quarantined due to his exposure to COVID-19.
After Coach K's retirement, the Duke Blue Devils confined Jon Scheyer as their new head coach on  June 2, 2021.
Jon Scheyer Contract and Salary
According to reports, Jon Scheyer earns an annual salary of $9.7 million. No reports about additional details regarding his contract with Duke.
Jon Scheyer Wife and Children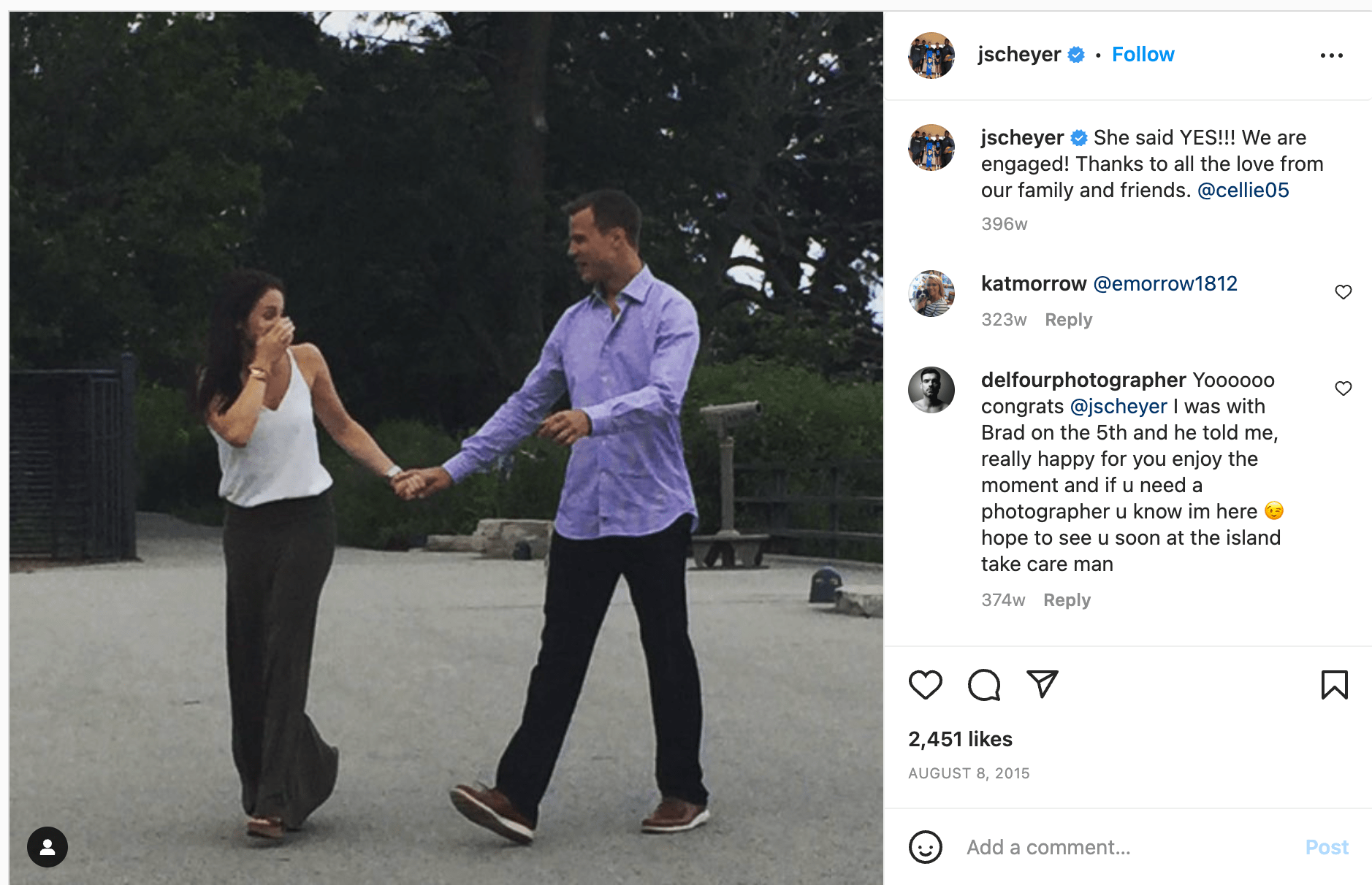 Jon Scheyer proposed to his longtime girlfriend, Marcelle Provincial on August 9, 2015, and got married on May 6, 2017.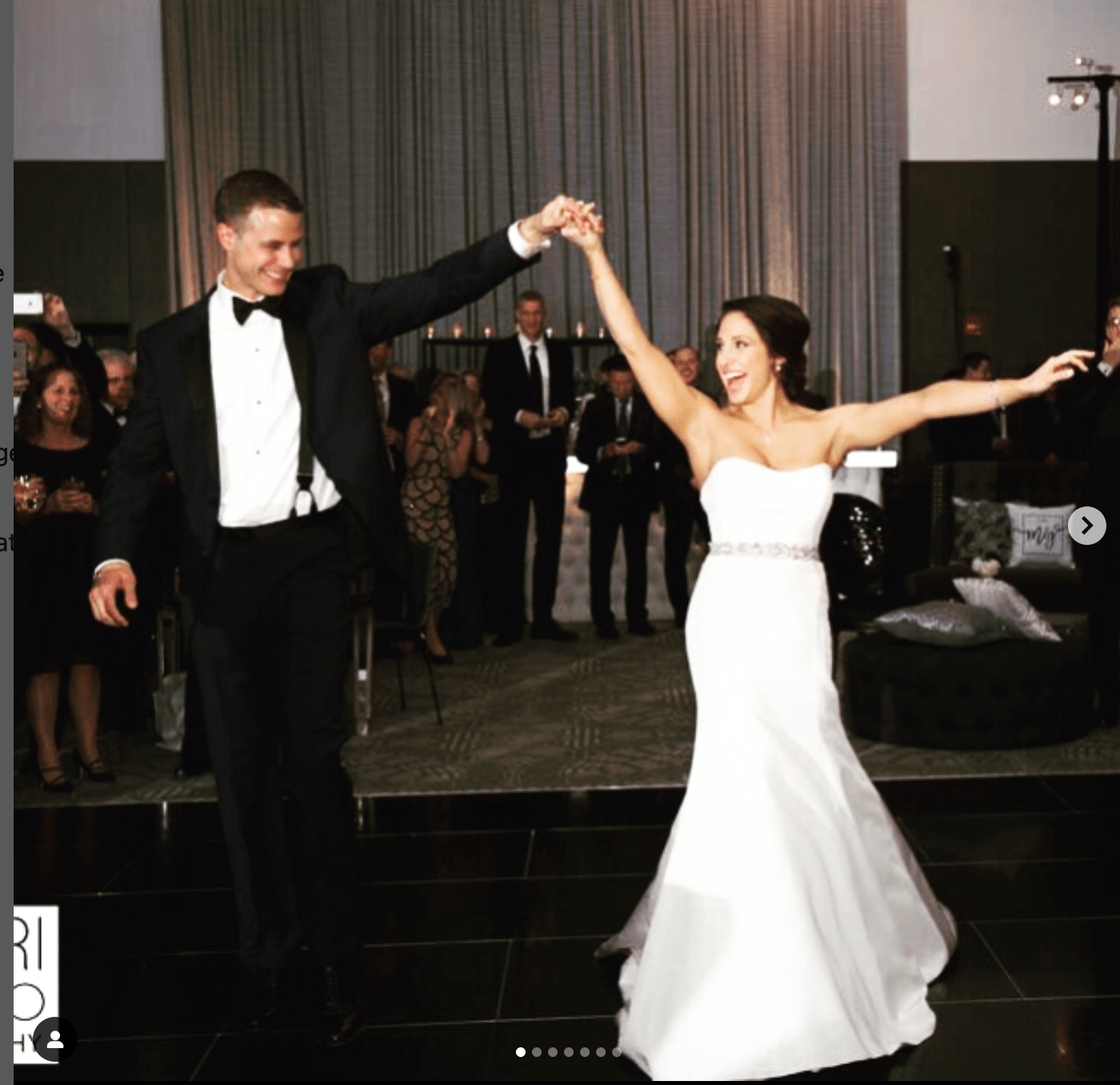 Marcelle and Jon met at Duke and have since welcomed three beautiful children, daughter Nia Marie Scheyer born on January 29, 2018, and sons Jett James Scheyer born on August 24, 2019, and James Russell Scheyer born on May 18, 2022.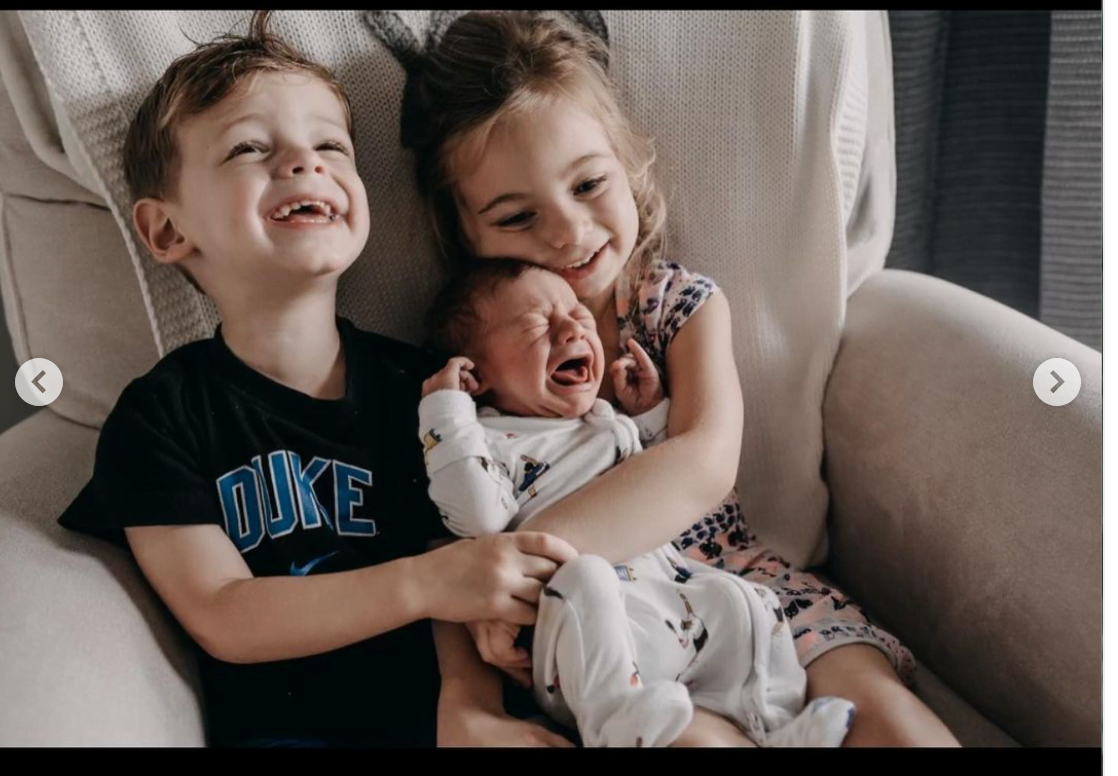 Marcelle Scheyer
Marcelle Scheyer was born Marcelle Marie Provencial on June 5, 1987, in Fort Lauderdale, Florida, one of three daughters born to Russell and Alberta Provencial; her sisters are Michele and Noelle Provencial, now Noelle McInerney.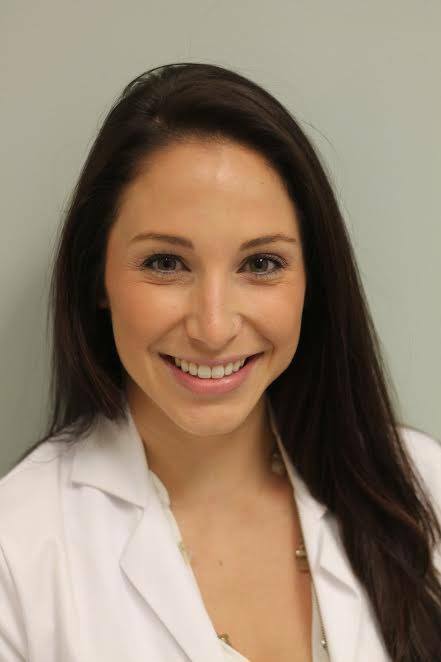 Marcelle Scheyer a registered nurse worked for several years at Carolina Women's Research and Wellness Center.