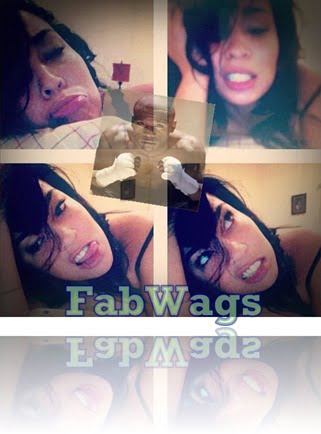 Meet Josie Harris, she is the ex-girlfriend of  Pretty Boy boxer Floyd Mayweather Jr.  with whom she had three children, Josie is the woman he punched in 2010, and who is  or used to be dating NBA guard C.J. Watson.
36-year-old boxer Floyd Mayweather received a 90 day sentence followed his domestic assault arrest on September 9th, 2010, he was also ordered to complete 100 hours of community service, a 12-month domestic-violence program and to pay a fine of $2,500.  The Pretty Boy  began his sentence on June 1st and was released on August 3rd.
Almost a year has passed and Mayweather gets ready to next fight since his time in prison against Robert Guerrero, but his ex-wife Josie Harris won't be there, they never got back together Floyd is currently engaged to Shantel Jackson and Ms. Harris is living in Valencia, CA with her three children with Mayweather, we dunno if she is still dating C.J Watson now a guard with the Nets.
Josie said she suffered from anxiety and depression after the incident, but she has overcome that and found a way to be Floyd' friend an sometimes lover. (this pic was posted 3 weeks ago)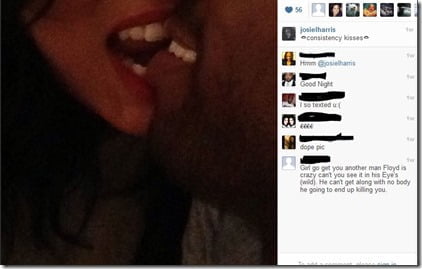 33-year-old Josie Harris was born on January 17, 1980, she was just 16 and he was 19 when she met Floyd.
When our eyes met I knew and he knew this was no ordinary meeting. We were at the local bowling Alley in our neighborhood in Las Vegas the first time I saw him. I was 16 and Floyd was 19. This bowling alley was a place where kids who were under the legal age hung out and it was a carefree, beautiful time, even though we were struggling through our teen years."
They dated for the net 12 years during that time Josie gave birth to his three children, well 4 actually .
Here I am I'm a woman with 3 young children and another child that is out of another relation and I'm trying my best. I'm trying my best to keep my family together.  Said  Josie Harris during an interview.
There amazing children are 12-year-old Koraun, 11-year-old Iyanna, 11-year-old Zion and 8 –year-old Jirah. Josie said she sold the $500,000, 25-carat diamond ring Floyd gave it to her in 2006, to pay for her house in Valencia, she also started her own business called Nappiessaks, a gift for baby showers.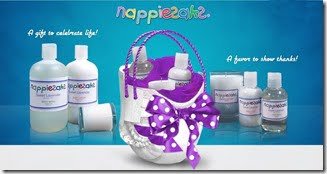 Harris starred in the TLC  t.v show Starter wives next to Cheryl Caruso (Phillip Caruso's e-wife), Tashera Simmons (DMX), Monica Joseph Taylor (Funkmaster Flex), Shaniqua Tompkins (50 Cent, Liza Morales (Lamar Odom) and Zakia Baum (Jermaine Maio Coleman). the series aired on January 29th, but it was cancelled two weeks later.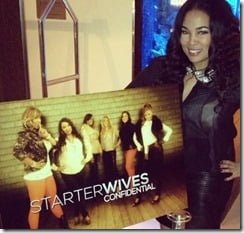 Josie Harris sat down for  three-hour interview with Yahoo Sports, these are some of the things she talked about we found more interesting.
"Did he beat me to a pulp?" said Josie Harris, sitting in her living room in a development in Valencia. "No, but I had bruises on my body and contusions and [a] concussion because the hits were to the back of my head. I believe it was planned to do that … because the bruises don"t show …"
Harris said she and Floyd were not longer dating when he beat her, he was already with Shantel, but he wasn't cool about her seeing someone else.
According to the police report Josie said  she woke up one morning to see Mayweather holding her phone, yelling at her about text messages from Watson.

"Are you having sex with C.J.," Mayweather reportedly shouted at Harris. Harris, who has three children with Mayweather, responded that she was seeing Watson and the fighter responded by punching her in the back of the head, according to the police report.
"All I heard is, "Who is C.J. Watson, C.J. Watson the basketball player?" Harris said in the police report. "From there it was just … bad. I was powerless. He was holding me down. I couldn"t fight back. The kids were screaming and crying, "You"re hurting my Mom." "

Harris told police that Mayweather yelled, "I"m going to kill you and the man you are messing around with. I"m going to have you both disappear."
And what does Josie think of her ex's new fiancée? Did she said she doesn't  think they would ever get married.
He just recently started bringing them around her and from what the kids tell me they say that she's nice and they don't have any problems with her. That makes me happy because it makes me comfortable with sending my kids with him or her or whoever it is he's with. He's a good dad so I know he has good judgment.

I don't think that he is every going to get married. I think that Floyd is a very…how do I say this nicely…. I think Floyd has a lot going on for him right now. And marriage is a huge commitment and Floyd likes his freedom. I think that he likes to keep his women at bay and accessible. But as far as marriage…that's. That…maybe further down the line I can't answer that question for him. Not anytime soon. I mean it's been 4 years since they've been engaged I mean that's a long engagement. And I'm not hating. Like I mean I'm obviously They've been seeing each other publicly so I don't take anything away from their friendship but as far as walking down the aisle anytime soon I don't think that that's something that he's focused on right now.
Find Josie Harris on Facebook , Twitter here and check her personal website here and Nappesaks here.
<object width="580" height="326"><param name="movie" value="http://www.youtube.com/v/sa7dAk5cZPI?version=3&hl=en_US"></param><param name="allowFullScreen" value="true"></param><param name="allowscriptaccess" value="always"></param><embed src="http://www.youtube.com/v/sa7dAk5cZPI?version=3&hl=en_US" type="application/x-shockwave-flash" width="580" height="326" allowscriptaccess="always" allowfullscreen="true"></embed></object>