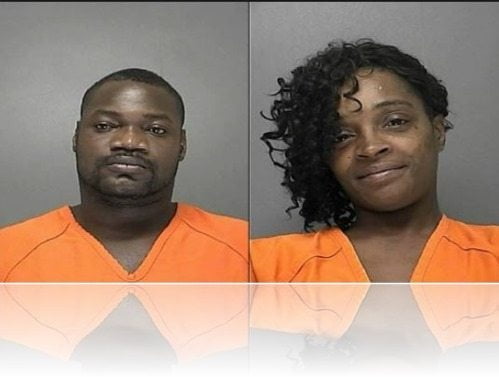 A Shocking video shows the moment former New York Giants running back Jermaine Green was shot six times by Florida cops as he held a knife to his girlfriend's chest, the woman identified as Katrina Johnson was accidently shot in the arm at the former NFL player's home in Daytona Beach on September 25th. Both Green and his GF are recovering.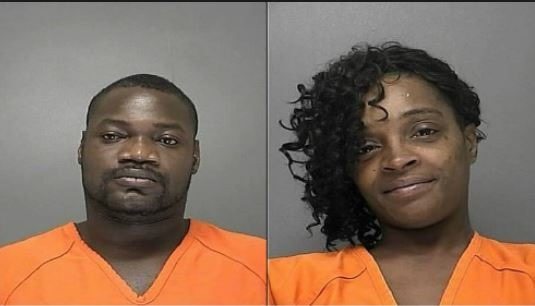 32-year-old Jermaine Green from Florida a Spruce Creek High School graduate and former Washington State student, signed with the New York Giants in 2004, his girlfriend 37-year-old Katrina Johnson a single mother of her 10-year-old son who was overheard by the 911 dispatcher when green's mom called for help.
"He's gone crazy, please hurry," Donna Green said to the dispatcher. "Oh God. Oh my God. He's gone crazy, I don't know what happened."

"Leave her alone," Yelled  Katrina's son.
Mrs. Green's 911 call was the second phone called received on September 25th. the first was from a neighbor at Green's 822 Magnolia Avenue home where Daytona Police Officers Richard Maher and Kevin Connelly managed the situation.
"Let her go dude, let her go," the officer yelled at Green. "Let her go man, I'm telling you right now."
Yelled one of the cops when they kicked the door and found Green half naked on  the bed with Katrina Johnson on top of him, face up in the cluttered room.
Green pulled out a knife and placed it on Katrina's chest..
"He's doing it," the policeman said to his partner.  Shoot the (expletive deleted)."
Seven shots were fired, 6 striking Green in the arm, abdomen and right leg, one hitting Katrina's right arm. According to police Green hit Johnson in the head with a brick earlier that day.
Both Green and his girlfriend Katrina Johnson were taken to Halifax Health Medical Center where he was listed on critical condition, Katrina's injury was not serious and recovered fast, but she has threated to sue Daytona police over the shooting.
Green was then transferred to Volusia County Branch Jail infirmary. He is facing charges of kidnapping and aggravated battery with a deadly weapon with intent to do bodily harm, with a possible maximum sentence, if guilty he faces up to 30 years in prison.
Katrina Tatisha Johnson was born on January 27, 1976, like her beau Katrina Johnson has an extensive criminal record, from 2003 until her last arrest this April, the charges she was arrested for were DUI, aggravated battery with a deadly weapon, cocaine possession.