Meet Pretty Amy Paternoster, soon to be Amy Pickett, is the fiance and soon wife of NFL player Kenny Pickett, the new quarterback for the Pittsburgh Steelers. Before joining the Steelers, Pickett played college football for the Pittsburgh Panthers at the University of Pittsburgh.
Kenny Pickett Parents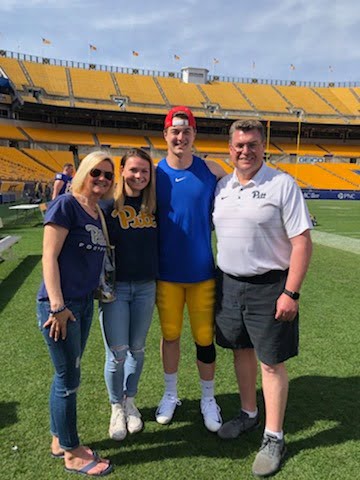 Kenny Pickett was born Kenneth Shane Pickett to Kasey and Ken Pickett, also proud parents to his sister, Alex Pickett, who played soccer at East Stroudsburg and Seton Hall, where she currently is an assistant coach.
Ken Pickett
Kenny's dad Ken Pickett born Kenneth Louis Pickett on March 25, 1970, played linebacker at Shippensburg University; he is now the vice president of Distribution at the Estee Lauder Group of Companies.
Kasey Pickett
Kasey Pickett was born Kasey Irving on February 3, 1970. Mrs. Pickett played soccer at Kutztown University.
Kenny Pickett College Stats
2017 Season: Completed 39 of 66 passes, ran for 98 yards and one touchdown in 4 games.
2018 Season: Completed 180 of 310 passes, ran 220 yards and 12 touchdowns in 14 games.
2019 Season: Completes 289 of 469 passes, ran for 110 yards and 13 touchdowns in 12 games.
2020 Season: Completed 203 of 332 passes and ran for 145 yards and 13 touchdowns in 9 games.
2021 Season: Completed 334 of 497 passes, ran 233 yards, and 42 touchdowns in 13 games.
Kenny Pickett Height and Weight
Kenny Pickett's height is 1.91 or 6'3; he weighs 220 lb or 1o0 kg. His arm's length is 30 7/8 inches, and his hand's span is 8 1/3 inches.
Weight: 220 lb/ 110kg.
Height: 1.91 m/ 6'3 in.
DOB: June 6, 1998.
Hometown: Oakhurst, New Jersey.
Kenny Pickett NFL Draft
Kenny Pickett was drafted by the Pittsburgh Steelers in the first round (20th overall) during the 2022 NFL draft.
"We're super, super excited to be able to draft Kenny Pickett with our first-round pick," said General Manager Kevin Colbert. "Honestly, never thought he would make it to us at 20. Exciting times for us, for Kenny, for the University of Pittsburgh, and for Pittsburgh in general. It's great. We couldn't be more excited."
"I was speechless," said Pickett. "It's a lifelong — 23 years of hard work to get to this point, and that all came in a phone call. It was probably one of the best moments of my life, and I'm so excited to get started and get to work with the guys who are next door to me my whole career with the Pittsburgh Panthers.
"I had a pretty good feeling when I got to 20 that that would be the call. As soon as the Saints pick went in, I got the call. My dad saw, my fiancée saw, so we were all incredibly excited for it. I honestly just broke down. Like I said before, I'm just repeating myself, but it's my life's work in one phone call. It's really special.
"I was really excited to obviously get the call. I wasn't too sure when it was going to be. We kind of had an idea, but I saw the 412 number pop up, obviously I got insanely excited for it. It's an unbelievable organization to be a part of and I can't wait to get there."
Kenny Pickett Contract and Salary
In July 2022, Kenny Pickett signed a four-year, $14 million contract with the Pittsburg  Steelers. The contract included a $7.4 guarantee, $7.4 signing bonus and an annual salary of $3.5 million.
Kenny Pickett Net Worth
According to sources online, Kenny Pickett's net worth has been estimated at $5 million.
Kenny Pickett Jersey
Pittsburgh Steelers fans looking for Kenny Pickett's #8 jersey, head out to the Steelers Shop, Fanatics, 'S Sporting Goods or the NFL Shop.
Kenny Pickett Wife
Kenny Pickett and his soon-to-be wife Amy Paternoster, plan to get married on June 24, 2023. They got engaged on June 23rd, 2022, at the Butcher's Block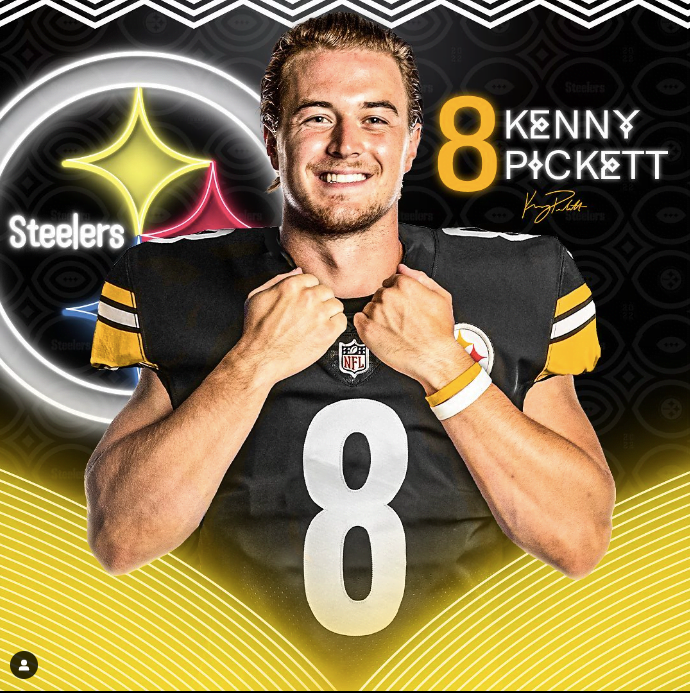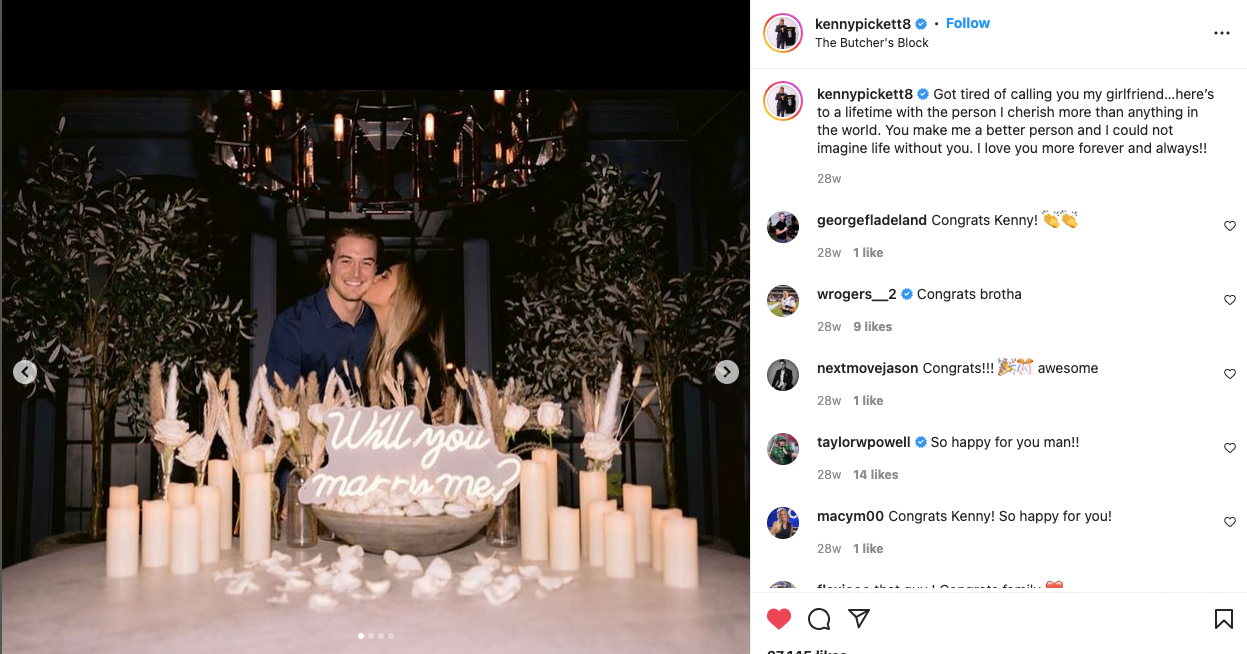 Amy Paternoster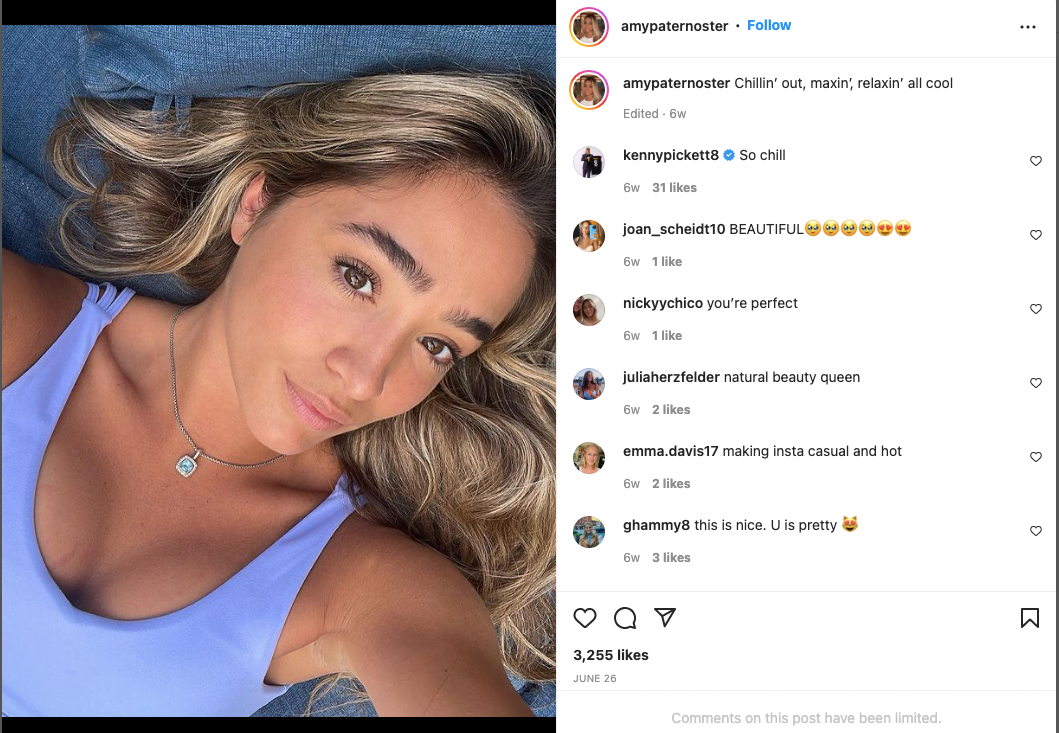 Amy Paternoster born Amelia Paternorter on February 14, 2000,  is the daughter of James Paternoster and Barbara Paternoster (nee. Peterkin). Amy graduated in 2018 from the Academy of Allied Health and Science.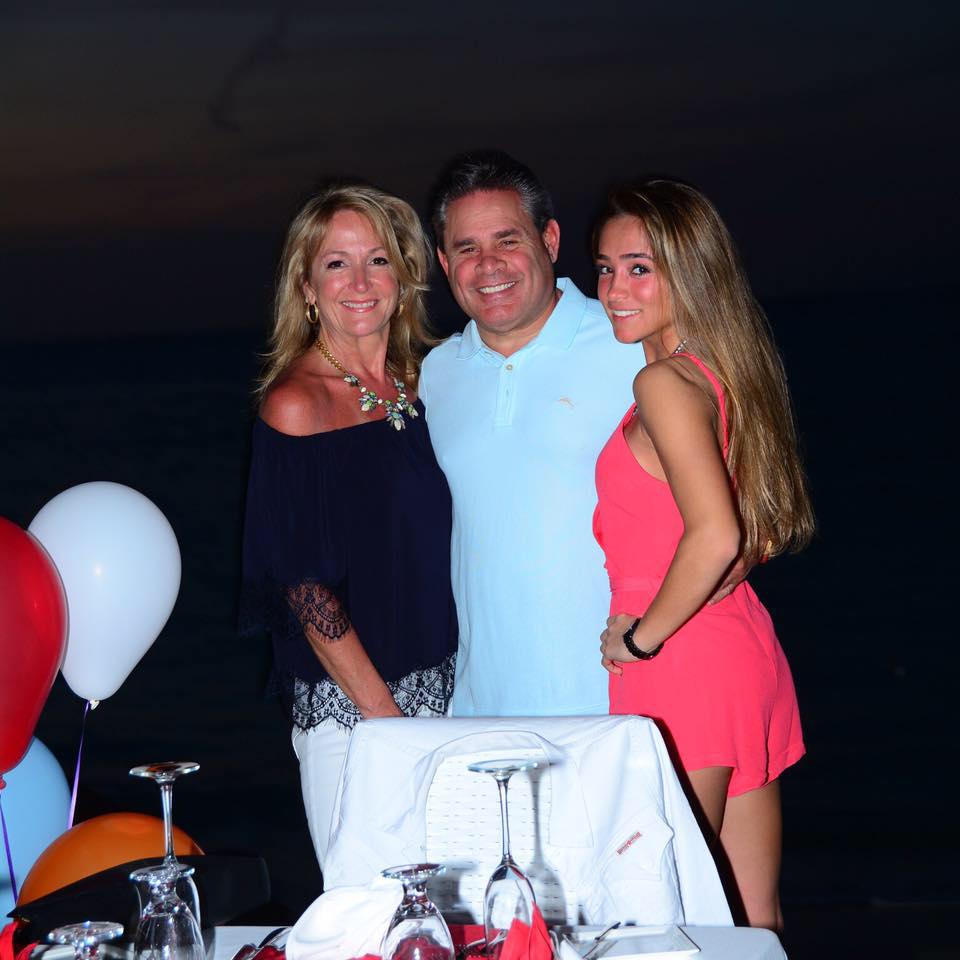 In 2019, Amy studied Microeconomics and Behavioural Economics at the London School of Economics. In 2022, she received her Bachelor of Arts in Economics from Princeton University, where she was a girls' soccer team member.
Amy Paternoster is an investment banking analyst at Goldman Sachs in New York; before that, she did an apprenticeship at Citi Bank and worked as a financial analyst at Tiger Capital Management.
You can find Amy Paternoster on Instagram.