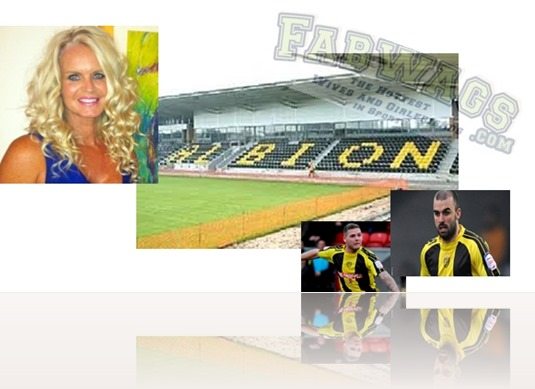 Yikes! this is an ugly scandal, Burton Albion FC's former worker Kerry Miller said  she was the victim of dismissal, sexual discrimination and harassment by the League Two team who  in the contrary said Kerry Miller burst into the dressing room while players were getting changed on at least 15 occasions, she said that is not true but said naked photos of herself were passed around the dressing room after she  send them to Burton Albion player Billy Kee with whom she was having an affair, she also she had a steamy fling with other Burton player, Ryan Austin.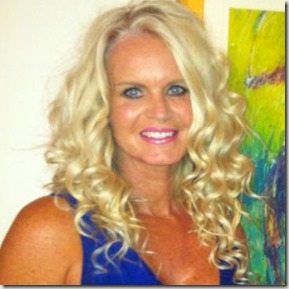 46-year-old Kerry Miller worked at the Pirelli Stadium in sales, support and administration department, but took on more jobs to get close to the Burton Albion players, she would even served them food.
Several players complained that Kerry would burst into the dressing room, without any notice while they where changing, so Ben Robinson the Club's president told her to stop serving and get back at the job that she was hired to do in September, 2011, Miller was let go from her job last February.
Kerry Miller from Marchington, near Uttoxeter said she went into the dressing room on four occasion and she knocked before  walking in each time, as for the serving food job, she said she only did it after  the cook didn't show up to work and Mr. Robinson told a college of hers to cook, but he or she didn't know how.
"I was good at what I did. 'I loved my job, I was not going to let Ben (the chairman), who wasn't there most of the time stop me doing something I loved. I was told the club chef was not able to come to work and Mr Robinson asked a colleague to cook who had never cooked before."

"To be helpful, I said I would cook, which I did but had to leave the kitchen at 12pm as I had a NVQ maths exam somewhere else in the stadium. When I got to the exam which started at 1pm, I went back to the kitchen to get some water but as I got the water Mr Robinson came in and shouted at me saying I shouldn't be there."

"I was upset and humiliated at how he spoke to me which is why I later left."
Kerry Miller a mother of two girls, now works at The Beauty Rooms said she and 23-year-old player Billy Kee were having a fling and she send him sexy pictures of herself, she asked him to delete them, because she could lose her job, he told her he would, but he never did instead he showed them to his teammates.
Kerry also said she had an affair with 29-year-old player Ryan Austin, not longer in the team.
Find Kerry Miller on Twitter here