Kristen Lovullo
Kristen Lovullo is the wife of  MLB coach Salvatore Anthony "Torey" Lovullo, current head coach for the Arizona Diamondbacks. We know her husband as a former player turned coach; in 2012, he took the Red Sox bench coach after John Farrell announced during hernia surgery it was discovered he suffers from stage 1 lymphoma.
Torey, the son of TV producer Sam, graduated from UCLA in 1987. Torey was named to the Sporting News All-America Team as a second baseman that year. According to his profile;  the Tigers selected him in the fifth round of the 1987 Draft. In addition to playing with the Tigers, Lovullo also played with the Yankees (1991); Angels (1993); Mariners (1994); A's (1996); Indians (1998) and Phillies (1999). He eventually, retired in 2000, after a season with Japan's Yakult Swallows.
Torey began his managerial career in 2002. He led Akron to the EL championship in 2005 which earned him both Baseball America Double-A Manager of the Year and Eastern League Manager of the Year honors.
The 2011-12 seasons were his first years on a big league staff, he was named first base coach on John Farrell's staff in TOR. In addition to his role as bench coach, he was also in charge of coordinating Red Sox Major League Spring Training.
He signed with the Diamondbacks in November 2016.
Mrs. Lovullo!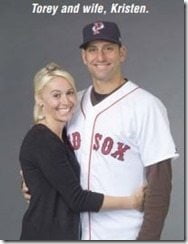 Blonde Kristen Lovullo, is a former Bisons employee according to Buffalo News. She is the Second wife of Coach Lovullo, who has two children: son Nick and daughter Taylor, from a previous relationship with Lynn Tobey Goldfield.
His son Nick, was a shortstop in his junior season at Holy Cross,  selected by the Boston Red Sox in the 34th round (1011th pick) of the Major League Baseball Amateur Draft. While daughter Taylor is majoring in Political Science. Kristen is the mother of Torey's youngest son, Connor.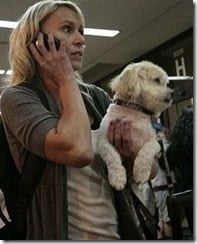 Kristen formerly known as Kristen N. Burnwell was born in 1981; she is the daughter of Barbara and Michael Burnwell and has one brother; David.