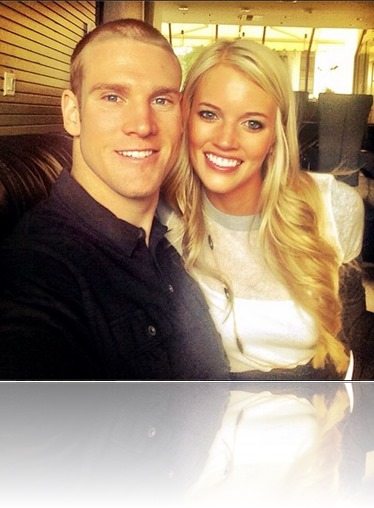 Meet Lauren Tannehill, she is sexy wife of Ryan Tannehill the current NFL quarterback with the Miami Dolphins.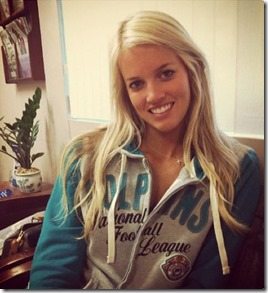 26-year-old Lauren Tannehill was born Lauren Ashley  Ufer in Atlanta the only daughter and eldest child of  John and Nancy Ufer she has two younger brothers ages 21 and 16.
Lauren met her husband at Texas A&M where Lauren graduated in May, 2010 with a major in Communications and a minor in Psychology.
Lauren and Ryan met in 2009 in Panama City, Florida on spring break and got engaged in May, 2011; they got married in Mexico on January 13, 2012.
Mrs. Tanehill played Tennis and was a cheerleader, she currently works at as a nurse in the medical field as a cardiology assistant for a doctor at her hometown, but what Lauren wants to pursue is her career in modeling.
The 5'7" blonde beauty has the perfect curves (32-25-31), that goes perfectly with her lustrous blonde hair and gorgeous green eyes, and is because of that tat Lauren Tannehill was featured in the wedding catalog for Da Vinci.
Follow Ryan Tannehill's pretty wife Lauren on Twitter here