Lindsay Sheffield
Meet lovely Lindsay Sheffield, the sexy girlfriend of 31-year-old UFC fighter Donald Cerrone a.k.a "Cowboy."
Not much info on miss Sheffield but is not hard to tell she is super hot! Lindsay and her man love adrenaline, while he keeps busy in the gym she's out rocking the water!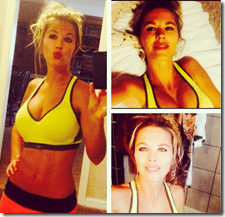 The 30-year-old blonde has one sister named Taylor, and she and Cerrone have been dating for a while. They have known each other at least for the past five-years.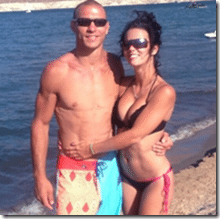 According to her Facebook page, Lindsay Sue Sheffield from Amarillo, Texas; attended West Texas A&M University. She graduated recently.
Her man who became a pro in 2006 became last September the #4 in official UFC Lightweight rankings. You can find Lindsay on Twitter here.